How to raise good cholesterol and lower bad cholesterol with the suitable food?
What is good cholesterol?
HDL cholesterol also known as " good cholesterol" is a component of the blood that has health benefits.
While HDL cholesterol circulates in the blood, it attracts the fat particles that are deposited in the arteries preventing arteriosclerosis. This prevents atheroma, that is the accumulation of cholesterol in the arteries and can cause many cardiovascular diseases.
Healthy cholesterol levels are situated between 40 – 60mg/dl. High levels are healthier and do not pose a health risk.
FOOD FOR GOOD CHOLESTEROL
Omega 3
Omega 3 is a type of essential fat with heart-healthy composition. Good cholesterol is formed by these type of fats.
Sources of Omega 3 in the diet include walnuts, olive oil, avocado, quinoa, flaxseed, legumes, chia seeds, dragon fruit, strawberries and oily fish.
Also we can get more omega 3 by replacing the usual food for functional foods. For example: eggs with Omega 3, Omega 3 milk, etc.
* More information: Sources of Omega 3.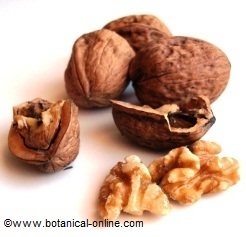 Picture of walnuts. They are rich in omega 3 and help to increase good cholesterol levels.
How to increase the intake of Omega 3 fats
Take extra virgin olive oil in your diet.
Take quinoa in your diet.
Accompany yogurts and salads with chia or flaxseeds.
Add half an avocado to your salads.
Take vegetables rich in omega 3, such as broccoli, cauliflower or radish.

Picture of flaxseeds. They are rich in fiber and omega 3. Flaxeeds are used to to lowering bad cholesterol, raise good cholesterol and also for diabetes.
Antioxidants and Cholesterol
Antioxidants help prevent oxidation of good cholesterol increasing its lifetime and prolonging its health benefits. They reduce bad cholesterol and protect against atherosclerosis or atheroma.
The antioxidant components of our diet are some vitamins, such as vitamin C, and flavonoids such as beta-carotene or lycopene, that are found in fruits and vegetables.
Vegetables also provide the benefits of fiber, which cleanses the intestine and help capture cholesterol of bile to remove it by feces.
It is recommended to take at least 5 fruits and vegetables every day. For example, 3 servings of vegetables and 2 fruits.
Foods rich in fiber include whole grains and vegetables, such as artichokes, spinach, eggplants, peppers, turnips, okra, etc.
The antioxidant -rich vegetables include peppers (they contain more vitamin C than citrus), oranges, tangerines, lemons (for example use lemon juice in salad dressings), radishes, pumpkins, carrots, mango, pecans, papaya, pineapple, kiwi, etc.
Lifestyle and dietary habits
An active lifestyle increases the body's metabolic pathways and promotes the formation of good cholesterol.
People who do not exercise have low levels of good cholesterol. It is recommended to walk at least 1 hour a day.
Reduce stress: Stress may influence the levels of bad cholesterol in the body.
Avoid alcohol and tobacco: Smoking and excessive alcohol consumption are associated with increased bad cholesterol and decreased good cholesterol. Furthermore tobacco increases the aggressiveness of bad cholesterol, leading to atherosclerosis.
NOT RECOMMENDED FOOD
Hydrogenated fats: Trans fatty acids, present in processed foods, cause to increase bad cholesterol. These fats are obtained artificially in laboratories and have a high cardiovascular risk. Scientific studies have shown that these fats not only increase bad cholesterol but also decrease the levels of good cholesterol.
They are mainly found in the microwave popcorn (also called millet or popcorn), the potato chips and fast-food restaurants, salty snacks, some margarines, crackers, candies and some chocolates. Check labels and make sure they do not contain trans fats.

Try not to buy these foods.
SUPPLEMENTS TO RAISE GOOD CHOLESTEROL
Soy Lecithin: Soy lecithin is rich in phospholipids, the main component of good cholesterol. Individuals who require this type of cholesterol increase may take 1 teaspoon soy lecithin after meals, for example, together with the yogurt.
This supplement has no contraindications, as lecithins are found naturally in foods. However, we must not forget that this is a fat, so that large amounts will increase the total calories of the diet.

In addition, soy lecithin helps improve memory, is rich in vitamin E for the skin health and prevents gallstones.


More information on cholesterol remedies and diet for cholesterols.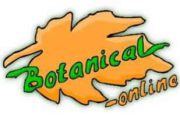 Written by
Editorial
Botanical-online team in charge of content writing