How can we control cholesterol?
What does good cholesterol mean?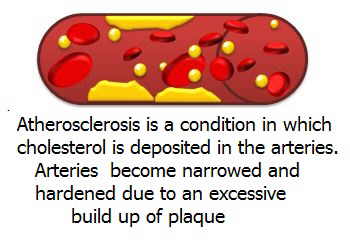 Due to its composition rich in phospholipids, good cholesterol attracts the fat and cholesterol particles that are deposited in the arteries and, in this way, the good HDL cholesterol prevents atheroma plaque, which causes diseases such as poor circulation or arteriosclerosis, characterized by an accumulation of cholesterol in the arteries.
Dangers of low good cholesterol
High cholesterol is a silent disease, which deteriorates the arteries without producing symptoms, until it produces diseases such as hypertension and poor circulation, which ends up clogging them causing cardiovascular diseases.
The recommended levels of good HDL cholesterol are between 40 – 60mg / dl. High levels are healthier and do not pose a health risk.
Modifications and foods to avoid in the diet
There are a series of tips on foods that are better not to consume or moderate in the diet to increase good cholesterol:
Vegetable creams are highly recommended

Reduce bread and pasta: they are refined foods (flour) that should be eaten in moderation. A legume dish is preferable to a pasta dish, since the sugar control is better and also the legume is more nutritious.

Do not use refined oils and avoid fried ones.
Avoid sugary dairy products: you can eat bifidus yogurt, natural yogurt or cheeses, but it is not recommended to consume sugary desserts such as custard, flavored yogurts, chocolate milk, etc.
Avoid eating cookies or light products. Cookies, even whole grains, are no better than a natural ("really whole") food. It is better to eat fruits, nuts, …)
Reduce the oil: although virgin olive oil is very healthy, an excessive dressing ("bathing salads in oil") can have more harm than good. Oil is liquid gold for health, but it also contains a lot of fat. If you eat a lot of oil, it is better to reduce it to help decongest the liver. Using less oil is the easiest way to cut many calories in your diet, but only when consumed in excess.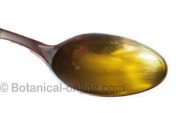 Remedies that are not recommended for cholesterol
It is not recommended to use linseed oil or walnut oil, because, although they contain a lot of omega 3, it is easily oxidized. It's best to get your omega 3 from whole foods (more information).
Omega 3 supplements are not recommended because they do not provide as many benefits as the foods mentioned above.
Lifestyle and dietary habits
An active lifestyle increases the body's metabolic pathways and promotes the formation of good cholesterol.
People who do not exercise have low levels of good cholesterol. It is recommended to walk at least 1 hour a day.
Reduce stress: Stress may influence the levels of bad cholesterol in the body.
Avoid alcohol and tobacco: Smoking and excessive alcohol consumption are associated with increased bad cholesterol and decreased good cholesterol. Furthermore tobacco increases the aggressiveness of bad cholesterol, leading to atherosclerosis.
Sleep long enough: it is important to avoid insomnia and respect the body's hours of sleep, which are at night. Following the body's natural rhythms (circadian rhythm) helps improve health.
Foods totally discouraged to lower bad cholesterol:
– Hydrogenated or trans fats: They are a type of fats that are obtained by heating vegetable oils in excess, and have a high cardiovascular risk. Scientific studies have shown that these types of fats not only increase bad cholesterol, but also lower good cholesterol.
Mainly we find them in some margarines, industrial pastries, in some microwave popcorn, French fries, bag chips, salty snacks, sweets and some chocolates. Check the labels and make sure they don't contain trans or hydrogenated fats.
* Related information: Plant-based diet to increase good cholesterol


More information on cholesterol remedies and diet for cholesterols.
This article was endorsed by
Elisenda Carballido
- Dietitian nutritionist. Postgraduate in Phytotherapy and master in Nutrition and Metabolism.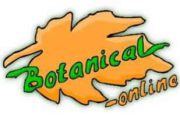 Written by
Editorial
Botanical-online team in charge of content writing