BENEFITS OF OOLONG TEA OR BLUE TEA
Characteristics of Oolong tea
Blue tea or Oolong tea is a kind of semi-fermented tea, an intermediate between green tea and black tea, which has been subjected to the fermentation process like black tea, but for a shorter time.
This tea is from Fujian province in China. It contains more caffeine than green tea (although less than black tea), so it is a proper stimulant drink in the morning or noon.
The infusion of Oolong tea is red or orange, and has hints of fruity flavor, softer than black tea.
As with all Chinese teas, do not take with milk, nor with sugar.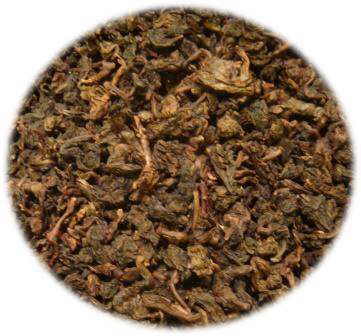 Photo of Tie-Kuan-Yin tea, a type of Oolong tea
Oolong tea processing
The process that tea is subjected for obtaining Oolong tea is similar to the processing that is performed to obtain black tea, but it differs in one phase.
As in the processing of black tea, first stage begins with the withering process in order to be able to roll young leaves or buds more easily thereafter.
The difference is that this process is performed in a much shorter time than in the production of black tea, so that, oxidative reactions of enzymes is only partially made. Whereupon, this type of tea will have a weaker flavor, a milder and fruity flavor, less bitterness and astringency, and will present a much smoother orange or reddish tinge than red tea.
Other processes are performed in the same way as in the processing of black tea, That's to say, sheets are wound, classified according to size and thickness, drying applied to reduce its temperature and humidity, and, finally, the product is packaged and marketed mainly for China market.
* More information: Making tea.
Oolong tea types
There are two main types of Oolong tea or blue tea:
– Tieguanyin tea: also called Tie-Kuan-Yin tea or Tie-Guan-yin tea, it is produced in China 's Fujian region. It's the kind of semi-fermented tea that has suffered less oxidation, so it retains most properties of green tea.
– Formosa Oolong Tea : or Pouchong tea. Tea produced in Taiwan. This tea differs from the previous by fermentation time, and this is more oxidized than the oolong tea from Fujian and with a stronger flavor.
Oolong tea properties
The main properties of oolong tea are:
– Stimulating: Blue tea contains less caffeine than black tea, so you can take it during the day as an slightly stimulating infusion. Due to its tannin content, the absorption is slower than caffeine in coffee. Individuals sensitive to the effects of caffeine can test this less fermented Oolong tea. However, it is important not to overindulge in highly concentrated preparations or repetitive doses, as it can lead to irritation of the digestive tract and cause heart palpitations. (More information: Caffeine in tea).
– Antioxidant: Oolong tea provides antioxidant catechin type components, which in addition to prevent premature aging, have been attributed with anticancer properties. In this sense, blue tea is considered to have properties against the formation of some types of cancers, especially those of colon and rectum.
– Gastrointestinal: tea catechins, besides the aforementioned antioxidant properties, also have stimulant properties of gastric secretions and help improve digestion. Oolong tea can be taken after meals, as it prevents indigestion and it is also so mildly stimulating that you can keep your mind fresh enough in the afternoon.
– Astringent: Oolong tea contains tannins, with astringent effect, that can help in cases of bowel too prone to excessive defecation, being useful to stop diarrhea.
– Diuretic: For its stimulating value, it is used as a diuretic in the treatment of obesity, by increasing urination, removing body fluid. It's very good to prevent fluid retention.
– Thinning: Some types of Oolong teas, such as Chinese Tie-Kuan-Yin tea, have a similar catechin content than green tea. These components must provide thermogenic effect for fat burning. (More)
– Cholesterol: Scientific studies show that this tea has cholesterol lowering properties for its protective effect of fat oxidation.
Other properties associated with Oolong tea are:
– Liver Protector
– Antihypertensive


More information about tea.
This article was endorsed by
Montserrat Enrich
- Journalist specializing in edible wild plants and plant uses.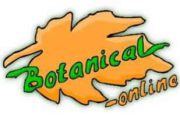 Written by
Editorial
Botanical-online team in charge of content writing