Cinnamon as food
Properties of cinnamon as a spice
What is cinnamon stick?
Cinnamon may come from different species, although the most recognized is the cinnamon obtained from Chinese cinnamon (Cinnamomum verum = Cinnamomum zeylanicum =), a tree that comes from Sri Lanka.
This plant grows wild in Ceylon and other parts of the Moluccas. Today the cultivation of cinnamon is found in many hot countries.
Among the major world producers, we will include India, Java, Sumatra, Brazil, Vietnam, and Egypt.
Cinnamon, and especially Cinnamomum verum, is one of the most widely used spices in the world.
How is cinnamon obtained?
Cinnamon, as we know, comes from the lower bark of cinnamon-tree. When cinnamon tree is about three years old, they are cut to the soil to cause the birth of young shoots. This spice is extracted from young stems of the same season.
It is a very white and fine reddish bark, obtained separately from the upper crust with a series of vertical and horizontal cuts to get a flat and elongated sheet up to 1 meter in length.
The operation is performed in the spring and fall, when the branches are more tender and the bark can be removed more easily.
When dry, they form very thin sheets. Several films come together and rolled in the form of tubes which are then cut into shorter pieces as sold on the market called "cinnamon sticks."
Sometimes the bark is ground and you get the " ground cinnamon."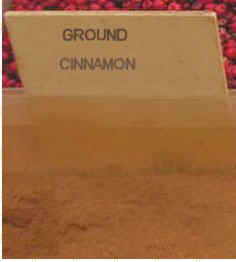 –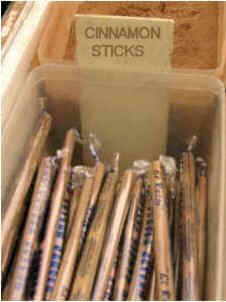 Ground cinnamon and cinnamon sticks
Other types of cinnamon
Besides the cinnamon of Ceylon, we have to emphasize other cinnamons that can be used in the majority of the cases with similar properties.
Cinnamon of China or Cassia (Cinnamomum cassia Blume = Cinnamomum aromaticum): It comes from China and Indonesia. It is a tree up to 15 m and with very distinctive red bark. It is the species most commonly used in America as opposed to the Ceylon cinnamon that is used more in Europe. Its properties are similar to this.
In Chinese medicine it is more often used than true cinnamon.
Recent studies seem to show that its use may be very appropriate in the treatment of diabetes. In its content in polyphenols, the treatment, between 3 and 6 grams daily of this crust helps reduce sugar levels in patients of diabetes of type II, at the same time it will reduce cholesterol and triglycerides. Its use in the reduction of hypertension has not been shown.
White cinnamon: (Canella alba Murr = Canella winteriana) A tree up to 15 m from the canellaceae family. The leaves are oblong, hairless, red flowers and fruit in red-black berry, till 1 cm in diameter.
It comes from the West Indies and is abundant throughout the Caribbean. Its very white and aromatic bark is used as a spice and has an odor like Ceylon cinnamon, it tastes spicy.
Medically, it is used as a digestive and stimulant for stomach, emmenagogue, to facilitate menstruation, as antiscorbutic, antirheumatic, stimulant and febrifuge.
Java Cinnamon (Cassia vera Cinnamomun burmannii =) It occurs in the area of Burma and Java. Its skin is darker and thicker than that of Ceylon. Its flavor and aroma are similar.
Indian Cinnamon (Cinnamomun tañiala) It comes from the south of the Himalayas. It has a stronger flavor and is used primarily in the kitchen
Which is the best cinnamon?
The use of cinnamon as a medicinal plant is very old. The ancient Egyptians knew it well, as is apparent in the drawings found in the pyramids. It was imported from China 2000 years BC. People used cinnamon, along with other spices, mainly for embalming their mummies.
The most prized cinnamon in the kitchen is Ceylon cinnamon.
Differences between Ceylon cinnamon and other types of cinnamon
Ceylon cinnamon is sweeter and more aromatic than cinnamon from China, though with a more bitter and astringent touch. Cinnamon from China is also sharp, but more bland, so it is also called bastard cinnamon or false cinnamon.
At the market, this cinnamon bark is thicker and coarser and its price is lower.
While the cinnamon of Ceylon, can be easily ground with a grinder, cinnamon from China is very hard and should be cut up previously. Ceylon cinnamon rolls are made up of several layers, while China's one is formed by a single layer.
Java Cinnamon lacks the smoothness of that of Ceylon and it is only used because its price is lower or in the absence of the other variety. Some samples sold in the market lately are made from a mixture of varieties from China and Ceylon.
Cinnamon in the kitchen
Stick or ground cinnamon, can be added to pasta, cakes, jams, rice, meat, fruit salads, vegetables, fruit, cooked and grilled. It is also used for sweet dishes (like the apple tart with cinnamon, custard or ice cream) and savory (such as stews, chicken, or puddings).
They also combines well with some drinks, such as " sangria" or hot chocolate. It can be used to flavor tea or milk.
It is a species that is used habitually in the kitchens of India, of Mexico, China, China, South America, Central America and Southeast Asia.
Its use should be moderate, because if you abuse it, it can be too spicy or hot and can even be toxic. It combines well with anise, vanilla, ginger, cardamom and fennel.
Chinese or cassia cinnamon is essential in the kitchen of this country. Rarely found within Europe unless it is sought in the eastern stores. Its use in American cuisine is fairly common.
Cinnamon from China is part of the five spice powder (star anise, cassia, fennel, cloves and Sichuan pepper). This highly aromatic mixture is used in Chinese cooking to coat vegetables and meats which are then going to be fried. Also commonly used to marinate meat or fish or smoked meat.
The Chinese cinnamon is also a basic ingredient in the elaboration of another Chinese sauce: The "master sauce". This is made with orange peel, fennel, cassia, starred anise, Sichuan pepper and liquorice. This sauce is used to flavor the broth, spices, soy sauce or wine. Not used to serve directly on the table.
The cinnamon from India is only used in the Muglai cuisine, in the north of this country, along with other important spices such as cloves and cardamom. This spice, which is obtained from the dried leaves is part of the famous mix known as garam masala, consisting primarily of black pepper, coriander, cumin and Indian cinnamon. To this base other spices are normally added such as cloves, cardamom and nutmeg. It is a sweet and spicy combination that is used to sprinkle on foods after cooking.


More information on cinnamon.
This article was endorsed by
Elisenda Carballido
- Dietitian nutritionist. Postgraduate in Phytotherapy and master in Nutrition and Metabolism.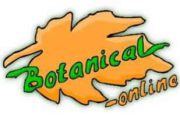 Written by
Editorial
Botanical-online team in charge of content writing