THE DANGERS OF CINNAMON
Is cinnamon toxic?
Cinnamon is not a toxic plant. Its use in food and as a remedy is safe when performed according to the recommended doses.
It is considered a safe food, so FDA includes its seeds on the list of safe foods GRAS (Generally Recognized As Safe).
Components of cinnamon
– Cinnamom bark is rich in carbohydrates, fiber and essential oils.
– Essential oil (4%) cinnamaldehyde (60-75%), benzaldehyde, cuminaldehyde, eugenol, methyl eugenol, pinene, phellandrene, cymene, caryophyllene, safrole.
Of all the species of cinnamon, Ceylon cinnamon (C. zeylanicum) is that which contains greater amount of eugenol in essential oil.
– Coumarins
– Tannins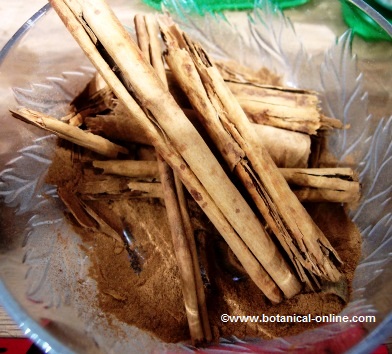 Cinnamon sticks
What dangers the use of cinnamon has?
No toxic effects are known to cinnamon as food and as a medicinal in the suitable doses.
– In high doses, cinnamon contains coumarin and safrole, two substances that could damage the liver.
– Its essential oil is irritating to the skin due to the wealth of cinnamaldehyde.
Cinnamon essential oil may cause allergy when applied to the skin.
– The extract of cinnamon can reduce blood sugar levels. Check with your doctor before taking cinnamon extract if you have diabetes, to agree on treatment guidelines and avoid hypoglycemia.
Dose of cinnamon
– Dry Bark: 0.5- 1g. (infusions or teas, three times a day)
* Related information: Cinnamon contraindications, cinnamon side effects


More information on cinnamon.
This article was endorsed by
Montserrat Enrich
- Journalist specializing in edible wild plants and plant uses.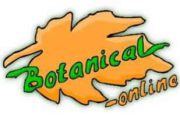 Written by
Editorial
Botanical-online team in charge of content writing