BENEFITS OF PAI-MU-TAN TEA
PAI-MU-TAN TEA PROPERTIES
What is Pai-Mu-Tan tea?
Pai Mu Tan tea or Bai Mudan tea is a very select Chinese white tea made from the buds of the tea plant (Camellia sinensis)
Specifically, white tea contains the first two leaves of the tea bud, which are covered by a white hairiness which gives them a whitish color. Due to the white color of the bud, it is called white tea.
This tea is also known as Chinese white tea (White Chinese tea), White Peony (White Peony tea), White tea from Fujian (Fujian White) or Silver tea
Pai Mu Tan tea is expensive and difficult to find, since it is made by hand and only in Fujian Province (China). It is in this zone where 90% of the world white tea is produced.
Unlike other types of white tea, Pai Mu Tan tea is obtained from a selected variety of tea plant: Camellia sinensis var. khenghe bai hao.

Photo of white tea,Pai Mu Tan
Characteristics of Pai Mu Tan tea
– Light color, yellow, pale.
– Drink light and floral aroma.
– Low in caffeine.
– Very little rusty: It has antioxidant properties superior to other teas.
Properties of Pai Mu Tan tea
The high quality gives this product highly appreciated organoleptic characteristics with a soft aroma and flavor, pleasant, fresh, aromatic and fruity. It does taste bitter, and it is not astringent.
The caffeine content of white tea is actually very low, and its content in antioxidants, such as polyphenols, catechins, tannins, etc, are far superior to other types of teas, including green tea.
White tea has undergone very little oxidation and its dried leaves retain their clear green color.
BENEFITS OF PAI MU TAN TEA
Medicinal properties of Pai -Mu -Tan tea
Pai Mu Tan tea is a drink with low caffeine content, so that it provides us the antioxidant benefits of tea tannins and polyphenols without the stimulating effects of caffeine.
This tea is very suitable when there is anxiety, stress or nervousness, because it is rich in magnesium, and also for its low degree of oxidation. It provides high doses of the amino acid theanine, with calming effects for the nervous system.
Their antioxidant effects make it a proper tea to help lower cholesterol.
* More information : Properties of white tea
How to prepare Pai Mu Tan tea?
Pai Mu Tan tea must be infused at 60-70 º C, that's to say, at low temperatures, because it is sufficient to extract the flavor and properties. It should never boil. Cover and let stand 7 minutes.
It can also be served cold. The only difference is that, if we take it cold, we must add twice the amount of tea, and serve it in a glass with ice.
* More information: How to prepare a good tea.


More information about tea.
This article was endorsed by
Montserrat Enrich
- Journalist specializing in edible wild plants and plant uses.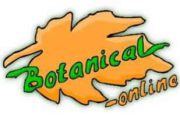 Written by
Editorial
Botanical-online team in charge of content writing