Summer savory (Satureja hortensis)
HOW TO GROW SAVORY
Description of summer savory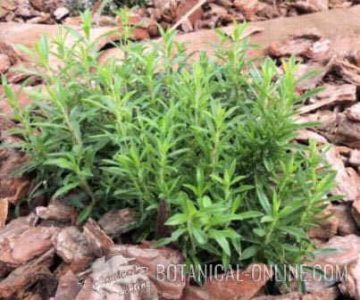 Savory or Summer savory (Satureja hortensis) is a plant of the Lamiaceae family, the same family to which other aromatic spices such as thyme, mint and marjoram belong.
Herbaceous annual plant, measuring between 15-20, up to 60cm. It has many ramifications. Stems erect and woody.
Leaves alternate, composite, petiolated (short petiole), linear-lanceolate and grayish green. Whole margins.
Flowers bilabiate, of 2-6mm. And pale pink color. They grow in bouquets of 2 in 2. it blooms between June and August, until October.
The fruit is an achene of four angles and blackish color.
Do not confuse this species (Satureja hortensis) with winter savory (Satureja montana). The difference between the two is that the first one (the cultivated one) is annual, while the second one (the wild one) is perennial. The two species share their aromatic and medicinal properties.
Suitable weather for summer savory
– Plant native to the Mediterranean region. Adapted to temperate or warm climates. It does not tolerate cold climates.
– This type of plant grows in full sun.
– It is cultivated in pot, gardens, orchards, etc.
– Can be cultivated between 0 and 1,000m. Of altitude. It is said that with altitude it loses yield in essential oil.
Suitable soil for summer savory
– Soil light, sandy or calcareous.
– Well drained.
– Deep.
– Few nutrient requirements. The less fertilization of soil, the greater the fragrance leaves the plant.
Irrigation
– Not very abundant. The savory is a plant that increases its aroma with the dry climate.
Propagation of summer savory
The savory is propagated by seeds:
– Plant in the nursery at the end of winter, between February and March.
– Approximately in April, transplant when the plants are between 10 and 15cm. high and contain 4-8 true leaves. At that time we will also avoid frost temperatures.
– It is a low-lying bush that requires sun. We must place it in places that where vegetation does not prevent the sun exposure.
– In general, it is a plant easy to cultivate that grows fast in Mediterranean climates and warm temperate. It does not require much care or abundant irrigation.
Fertilization
– It does not need too many nutrients in the soil.
– Fertilizer can be applied (fermented manure one year before sowing).
– Because it is a plant rich in essential oils, we must provide sulfur, usually in the form of sulfates.
Exploitation
– Flowers and leaves: they are used as an aromatic spice and for medicinal purposes. When it is harvested first thing in the morning the content in essential oils is greater than at another time of the day. Leaves and flowers dry slowly in the shade, and in general, we will always protect the aromatic spice from the sun (which degrades its aromas).
– This aromatic spice may contain pollen as it is harvested in bloom (or a month earlier). It should not contain seeds.
– Seeds: are collected when brown, at the end of October. Seeds are used to sow the following year.
Diseases and pests
– It can be affected by a tiny beetle, when the seedlings develop, during the first months of growth. In general, the adult plant is not affected by pests or diseases.


More information on savory
This article was endorsed by
Julián Masats
- Technical agricultural engineer specialized in horticulture and gardening.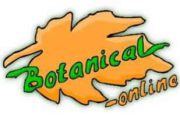 Written by
Editorial
Botanical-online team in charge of content writing