Summer savory (Satureja hortensis) and winter savory (Satureja montana)
BENEFITS OF SAVORY
What is savory used for?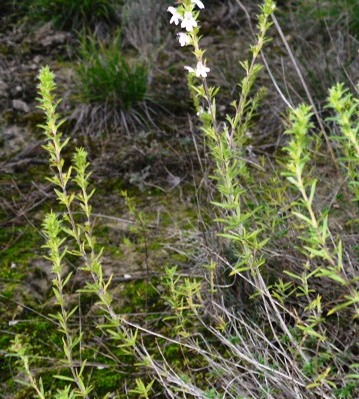 In the image: winter savory
(Satureja montana).
– Stomachic and eupeptic: like other aromatic herbs, savory has essential oils with stimulating properties of the digestive functions.
It is used as an appetizer (it stimules the desire to eat) and eupeptic (it facilitates digestion). Indicated for people with bad digestions, dyspepsia or slow digestions.
Its traditional use as seasoning of meats and legumes confirms its use as digestive, since it is used especially in plates of difficult digestion.
Because of its aperitious properties, this plant is used in infusions against anorexia.
Savory is also carminative, due to its high content in carvacrol. It helps to eliminate gases from the digestive tract and is effective to treat abdominal cramps.
Savory is also rich in antispasmodic and sedative components, among which thymol stands out, besides other 15 components also with sedative effects. Therefore, the savory used as a remedy against cramps.
– Antidiarrheal: due to its content in tannins, with astringent effect, savory is a remedy against diarrhea.
– Antimicrobial, antifungal and antiviral: the essential oil of savory is antimicrobial, more even than other essential oils of labiatae plants (rosemary, thyme, lavender, etc.). It is effective against staphylococci, streptococci and Candida albicans, mainly; And its phenolic acids have antiviral properties. Due to its antifungal properties, this oil can be used to remove nail fungus from the hands and feet.
Gargles with the liquid resulting from an infussion of this plant can be used against tonsillitis and pharyngitis. The infusion can be taken together with other plants, in case of cold or as expectorant, in case of congestion.
It also has antiparasitic properties, beding a remedy for treating intestinal parasites.
– Anti-inflammatory: Savory is used as an anti-inflammatory remedy, against bee stings and tinnitus. It contains analgesic components that applied in poultice, soothe the pain of the bites. When applied in a compress over the ears, its anti-inflammatory components help eliminate tinnitus or tinnitus. In internal route, infusions against menstrual pain are used.
– expectorant: this aromatic plant is well known as a remedy for congestion. Carvacrol and thymol, which are the major components in its essential oil, are expectorant and antibronchial substances, which favor lung decongestion.
– Stimulates the intellect: Savory is a plant rich in p-cymene, a component that extends the life of the brain transmitters. It acts at the level of brain enzymes (it is called anti-cholinesterase effect). This component is being studied as a remedy against nervousness and suitable for treating Alzheimer's.
– Enhancer:
Dosage of Savory (Dose of savory and ways to use it)
INTERNAL USE
– Infusion: 4-6g. of dry leaves in 200ml. of water. Indicated as appetizer, eupeptic and carminative. Against persistent cough. To stimulate the intellect.
– Tincture: 1 part of savory for 10 parts of alcoholic beverage (of 60º). Between 40 and 50 drops diluted in water or juice, 1 to 3 times a day. Digestive, appetizer and carminative.
EXTERNAL USE
– Compresses: decoction 20-30g. Of fresh leaves in 1 liter of water.
– Cataplasm: crushed leaves, evenly mixed with warm water. Against bee stings and inflammation.
– Essential oil: Do not use in children under 12 years of age or in pregnant women.

More information on savory.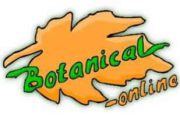 Written by
Editorial
Botanical-online team in charge of content writing