Importance of spices of spices or herbs in the kitchen
How to combine spices?
The aromatic spices or herbs constitute a very useful resource in the kitchen because they allow to make more flavorful and healthful dishes.
In order to be able to increase the flavor or the fragrance of the meals it is necessary to know the characteristics spices so that these are combined well.
From a culinary point of view we distinguish the following types of spices or aromatic herbs:
Basic spices: They can be used for all type of vegetables, soups (except sweet soups), sauces, fillings, rice, mushrooms, potatoes and all the vegetables. The spices including in this group are: garlic powder, onion, nut, nutmeg, peppers powder, black pepper, white pepper, coriander, thyme and basil.
Mild or sweet spices: They are used to give flavor and aroma to the sweet preparations (cookies, cakes, jams, soups, sweet puddings, fruit salads, salads, puddings, etc.) Within this group we have: anise, fennel, vanilla, cloves, cinnamon and cardamom.
Hot or strong spices: They are used to season meats, vegetables, vegetables, soups (except sweet ones) rice, mushrooms or potatoes. Within this spice group we have: peppers, black pepper, white pepper, garlic, onion, celery, cumin, parsley, sage, rosemary, radish, Melissa, bay leaves, dill, mustard, cloves, turmeric, nut nutmeg, etc.
Stuffing spices: They are those that, used in small amount, can be used to flavour plates of both previous groups. Within this group we have cloves, ginger, fennel and cardamom.
Well-known dishes with spices and herbs
Indian cuisine has its main base in vegetables and spices. Spices become part of Ayurvedic medicine, so it should be considered in its dual role of food and as a natural remedy. India is renowned for having provided such important spices like pepper, cinnamon and turmeric.
This cuisine uses mainly chili or hot pepper, though ginger, cumin, coriander and turmeric are quite abundantly. In this country there are famous spice mixtures, including the best known like Garam masala (primarily made up of cinnamon, nutmeg, cloves, black pepper and cardamom) and Tandori Masala, formed by the combination of garlic, coriander, cumin and fenugreek.
Curry is a spicy mixture from Indian prepared with spices which is not lacking in any table in this country. In developing countries a lot of spices can be used to prepare curry, hence its appearance and flavor varies greatly depending on their composition (mustard, pepper, nutmeg, ginger, garlic, cinnamon, cardamom, saffron, coriander, cumin, celery, etc)
Chinese cuisine spices are commonly used in most of their preparations. But unlike the previous kitchen, it employs them in a very modest way, in general, Chinese dishes are not as strong as Hindus. China has provided such important spices such as saffron or ginger. Rice is their staple food and this is supplemented with meat, fish or vegetables dressed with sauces or spices.
The main spices used are ginger, spring onions and Sichuan pepper has nothing to do with the common pepper because pepper is the fruit of Chinese, a thorny shrub. It tastes like very spicy orange and it is used especially for meat and fish.
Chinese cuisine uses many spices, sauces and combinations. These highlights the five-spice powder, known for mixing all the flavors at once. It is widely used with beef stew. It is made with Chinese cinnamon, star anise, ginger, anise and cloves.
Mediterranean cuisine makes unusual use of spices, but you can use some of their plants with aromatic leaves for seasoning food. (Thyme, rosemary, oregano, parsley, bay leaf, savory, etc.) This type of cuisine generally prefers foods retain their original taste and aroma. Garlic is the most widely used and some preparations as "ajoaceite", the garlic soup or fried cabbage with garlic, are simple examples of its use.
Arabic cuisine combines the characteristics of Mediterranean cuisine and the use of spices in Indian cuisine. Within Arab cuisine dishes such as couscous, a dish made with wheat, which involved spices like pepper, saffron, cinnamon or laurel. The zatar is a combination of different spices used to season meats and vegetables. This consists of thyme, sesame and sumac with the possible addition of other herbs such as oregano, hyssop, fennel, cumin or savory.
The use of spices and aromatic herbs in the kitchen
The art of using spices or herbs has to be learned. However, we can take into account a set of rules:
– Use small amounts: This way we can add a little more if we need. The correct amount will be learned as you practice. We will use the same as learning to use the correct amount. In general, spices are used in very small quantities because its flavor is very strong.
– The good cook should not directly test spices. Spices tested individually are unpleasant. You have to mix with food to develop their real properties.
– The spices should be stored properly to retain all the aroma and original taste. Store them in glass jars, sealed in a cool dry and dark.
Main spices and aromatic herbs in the kitchen
Although there are many spices and herbs, most people use a limited number of them. Knowing these spices and know how to use is a good way to improve health and enhance the values of the kitchen. (See spice listing in the listing below)


More information on spices
This article was endorsed by
Elisenda Carballido
- Dietitian nutritionist. Postgraduate in Phytotherapy and master in Nutrition and Metabolism.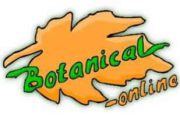 Written by
Editorial
Botanical-online team in charge of content writing