Medicinal and non-medicinal uses of spices
WHAT ARE SPICES FOR?
Uses of spices as food preservatives

Spices and herbs have been used since ancient times for different purposes. Originally, most of them were used to preserve food. Within this group, we would have spices like cinnamon, cloves and turmeric. Its fungicidal properties, bactericidal or bacteriostatic kill or inhibit the growth of organisms that could spoil the food. The survival value of spices is shown in ointments that the Egyptians used to preserve mummies. The majority of its membership consisted of spice, especially cinnamon, cassia and myrrh. Pepper and cinnamon are reputed to be the best food preservatives.
Closely related to this function is that spices can disguise the bad taste or smell of foods. This is evident especially in warm places, where the heat promotes decomposition and is the leading cause of odors. Thyme or rosemary are part of Mediterranean cuisine and offer the scents from their essential oils. Basil is part of this cuisine and plays a major role in Chinese cooking.
Uses of spices to disguise the odor and sanitize the environment
Many spices and herbs were used to mask the stench of the lack of hygiene in public places or private homes. In rural Mediterranean Europe until the late eighteenth century people put sprigs of rosemary or thyme to the fireplace to stay flavored common family shared with their animals. Churches are scented with incense.
The real incense resin obtained from the trunks of the trees of the genus Boswellia, which have representatives in China, India, North Africa and Middle East. The latter is probably referred to the Bible on numerous occasions. The smoke of incense has a religious importance in Christian ceremonies, Hindus and Buddhists, but their importance, especially in the past, as sanitizer environment where they develop these ceremonies and the evils of air freshener odor is essential.
Just imagine how it must smell the great Christian cathedrals filled with parishioners in the Middle Ages to understand how to breathe that atmosphere would have been without the help of these aromas. Moreover, the antimicrobial properties of many of these species will help prevent infection in many diseases.
Uses of spices as a folk remedy
Aromatic spices and plants also have been used like medicine. Garlic already helped the workers of pyramids to conserve the health. This medicinal food was present in the meals the pharaohs gave their slaves to keep them in good shape. Today, the bulb of this plant is still considered one of the best natural antibiotics. There are free hot spices that are used extensively in warm places because they promote sweating. The evaporation of sweat makes the body cool. However, these same spices are used in cold areas to provide internal heat.
Nowadays, there are many natural treatments prepared with spices or herbs that are simultaneously medicinal plants that can cure diseases. (cholesterol – celery, garlic, onion, fennel, etc; hypertension – garlic, lavender – olive tree, etc; asthma, – sage, Melissa, liquorice, anise, etc) (See list of diseases).
The use of spices or aromatic plants as homemade remedies is very extended. Treatment of pain with chili peppers or peppers was a resource used by the American natives from remote times. Recent scientific studies have shown as a component of this spice, capsaicin, may be able to block pain without numbing the affected limb, which could have a very important application in the treatment of pain and surgery. To combat the foul odor peppermint or cloves or cardamom were used, which, moreover, managed to conceal the halitosis that produced the excessive intake of other highly aromatic foods such as garlic or onions or illness coming from as common as tooth decay or gingivitis. Ginger is a habitual spice of the Indian cuisine, but, at the same time, it is a habitual resource in the ayurvedic medicine of this country. The use of ginger as a medicinal plant is widely spread not only in oriental herbal medicine, but in Western herbal medicine, used for ailments of the digestive, circulatory and respiratory apparatus, as well as a very valid application for the treatment of dizziness or pain.
*Related information: Spices of the world
Uses of spices in celebrations or rituals
No less important has been the ritual use of spices in history. Many people have offered their gods spices or herbs have been used in prominent commemorations. The Roman emperors crowned with leaves of laurel. When victorious Roman troops entered Rome, they were greeted by throwing at the head saffron stamens.
Uses of spices in the kitchen
Garlic and onion are used as food in many cuisines of the world. Some spices, like these two previous ones, are foods and spices simultaneously. Cucumber would be another one of them. Eaten fresh, it constitutes a vegetable, used in many salads. Pickled in vinegar, it is considered to be a spice. Adding a spicy flavor to foods and snacks gives values, stimulating the production of gastric juices, but should be eaten in moderation so as not to be indigestible. Spirits industry uses many spices for scenting and flavoring beverages. Well know is the anise liquor, which is based on the plant of the same name. (See detailed information on the "Use of spices in the kitchen" in the listing below)
Use of spices as cosmetics and perfumery industry and beauty products

Some spices are of fundamental importance as cosmetics and perfumery industry. Lavender, sage and rosemary are widely used for the distillation of essential oils that are used for making colognes and perfumes. The perfume industry uses well-known spices like cinnamon, clove, vanilla and ginger. The use of other plants is less well known. The nasturtium is a flower common in gardens, but less known is its importance as a spice in Europe. In South America it is used to flavor dishes quite well using the dried flowers or flower buds macerated in vinegar. However, less known is the fact that this plant enters in the composition of many shampoos and hair lotions. Coriander, anise, cardamom would be other species that are also used in the industry of cosmetics.
With dried and crushed seeds of the annatto, a species of Tropical America, the natives get a powder of red paint with which to protect the skin from the sun and to beautify your body. This practice, widespread throughout the tropics, reached American Indian tribes and was the reason that the settlers call the native inhabitants "Reds." Today, many tribes of the Amazon still maintain this custom. Cucumber is used in natural cosmetics for the treatment of wrinkles and spots in the skin. Even many commercial preparations of beauty have this food.
Uses of spices as personal drugs
Much smaller is the group of species that have been used or used as drugs. Among them is the nutmeg. Used in small doses, provides an excellent aroma, but, if abused, toxic effects appear. Between 5 and 20 g of this dust, which can be fatal for a child, have hallucinogenic effects, followed by unpleasant side effects such as dizziness, dry mouth, constipation, urination problems, etc.
This is why it is not used too much, plus the fact that its effects, which can occur within six hours after it is ingested, can be extended up to 3 days, which induces many of the consumers to experiment panic. This spice should never be taken during pregnancy because it can cause abortions. From 25 gr, it can produce mental disorders in adults and in the majority of cases it requires hospitalization.


More information on spices
This article was endorsed by
Vicente Martínez Centelles
- Founder of the web and director. Teacher of natural sciences, expert in plants, natural remedies and botanical photography.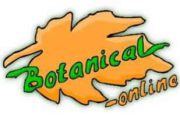 Written by
Editorial
Botanical-online team in charge of content writing