Natural remedies for body odor
HOW TO MAKE YOUR BODY SMELL BETTER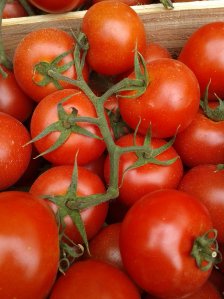 Tomato juice is used as a deodorant in the water of your bath
We can get our body smell better by using home remedies based on medicinal plants. To do this, we can choose to use preparations to disguise or turn off the unpleasant odor and replaced it by more appetizing fragances.
Another possibility is to use remedies that reduce excessive sweating on which the bacteria that cause odor will develop. This type of solution is very suitable for people who tend to sweat more than others and for whom excessive sweating is a major problem.
Thus, they not only can achieve to lower their bad smell, but they will also succeed in solving the problem of sweat stains on their clothes, especially those found in the armpits, chest or back.
Who can take these remedies?
These remedies are suitable for all people in general, especially in situations where excessive sweating occurs, such as when it is hot or when we are nervous because we have to face a situation that stresses us: exams, need lecturing, job interviews, meetings with a person we care a lot, etc.
But above all, these natural solutions can be very useful for people who sweat too often without apparent cause. Excess sweating that does not respond to a good cause is medically known as hyperhidrosis. People with hyperhidrosis sweat always more than it is usual, even in situations where they should not.

Infusions of sage leaves decrease sweat
Medicinal plants to remove body odor
The main function of phytotherapy consists of using those plants with the following properties:
– Plants with fungicide and bacterial properties that eliminate the microorganisms.
– Plants that diminish perspiration
– Deodorant plants that eliminate odor
Internal use preparations with curative plants to diminish perspiration
– Sage: (Salvia officinalis) It has properties antidiaforéticas ie reduce excessive sweating (Infusion of one teaspoon of dried plant per cup of water. Take a couple of glasses a day)
– Rice: (Oryza sativa) Rice water dimishes body hot and reduces sweating (Drink rice water)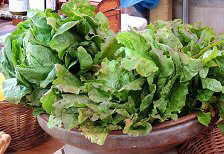 Lettuce juice can be used as a deodorant
Feet washing and feet baths to smell better
– Tomato: (Solanum lycopersicum) to avoid bad feet odor, a bath of about 20 minutes of duration with a pair of liters of warm water with half a liter of dissolved tomato juice.
– Birch (white Betula) preparations of this plant decrease foot sweat as may be appropriate to prevent foot odor that occurs when microorganisms are developed in sweat. (Perform a feet-washing liquid from the decoction of a handful of dry leaves in a couple of liters of water)
– Horsetail (Equisetum ssp.) For bad foot odor.(Infusion with a handful of dried plant in a pint of water. Pour the liquid into a bowl and add water until lukewarm. Make a bath about 20 minutes to a couple of times daily in case they are needed. Flush with cold water. Dry thoroughly and sprinkle talcum powder.)
– Cypress (Cupressus sempervirens) To combat excessive sweating, especially affecting the feet, foot baths can be made with the liquid from the decoction for ten minutes three tablespoons of crushed twigs per liter of water. This treatment can also remedy the bad foot odor.
– Apple: (Malus domestic servant) apple cider vinegar can be used to kill fungus of the feet (Place your feet in a tub with warm water which is diluted pint of this vinegar. Rinse with cold water and dry well)
– Thyme: (Thymus vulgaris) It has anti-sweating and antibacterial properties, making it well suited to combat germs that can cause burning in feet or prevent excessive sweating could create a suitable medium for the growth of microorganisms.(Decoction of 100 gr. of dried plant per liter of water, for 15 minutes. Make a foot bath with warm water. Rinse with cold water. Dry thoroughly and sprinkle talcum powder.)
– Radishes (Rhapanus sativus) To prevent the odor of feet and armpits radish juice is one of the best natural deodorants. (Take the juice of 1 kg. Of radishes and store in the refrigerator. After bathing, wet feet with a little juice)
– Lettuce (Lactuca sativa) Like the radish, it is a good natural deodorant. (Use the same remedy mentioned above
– Coriander: (Coriandrum sativum) For its bactericidal properties prevent the growth of bacteria in the armpits (Crush fresh plant with gauze and apply the juice on underarms after bathing or showering) Ingestion of this plant as we have seen above, however, may favor the smell.
Food and odor
A proper diet rich in foods containing vitamin B, zinc and chlorophyll helps the body to avoid producing bad odor.


More information on body odor.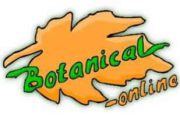 Written by
Editorial
Botanical-online team in charge of content writing