What is a matico (Piper aduncum) ?
Characteristics of matico
Common English name: Matico
Common name in other languages:
– Spanish: Matico, hierba del soldado, Palo del soldado, achotlín, cordoncillo, candelillo, higuillo, pimentero de hoja angosta, moho-moho.
– French: Matico, Feulles Matico (leaves).
– German: Matikoblätter.
Scientific name: Piper aduncum.
Taxonomic synonym: Piper angustifolium Ruiz & Pav.; Piper celtidifolium (Ham. ex Kunth) Desf.; Piper elongatum (Poir. ex Vahl) C.DC., Arthante elongata Miguel; Stephensia elongata Kunth.
Family: Piperaceae.
Habitat: native to Peru and spread over tropical South America, southern Mexico, the Caribbean, Polynesia and Melanesia.
Botanical description of Matico
Matico (Piper aduncum) is a shrub between 1 and 8 meters high widespread in the American tropics.
Its stem is slender and erect, with yellowish pubescence. It presents knots on its stem, from which the twigs of the plant emerge.
The leaves are petiolateed, simple and alternate. They are between 12 and 22 cm long by 4.9 cm wide, hairless, oval or elliptical, acuminate apex and rounded base. Yellowish green, rough and with pubescence on upper leaf, which has rough touch. Petiole 2-5 mm long. Leaves have pronounced veins, between 4 and 6 pairs per leaf.
The inflorescence is a flower spike that comes from the main stem node, opposed to the leaves. It is between 6 and 16 cm long.
Matico flowers are white and are arranged in a spiral along the spine. Bisexual flowers with no perianth, wind pollinated.
Fruits in ovoid drupes, flattened, brown with sessile stigmas.
Components of Matico
– Acid artrántico (leaves)
– Maticine (leaves)
– Mucilage (leaves)
– Resin (leaves)
– Tannins (leaves)

In the image:drawing of a leaf of Matico (Piper aduncum).
Uses of Matico
It is mainly used as a substitute of Piper nigrum


More information about Matico properties and other types of peppers
Botanical classification
Kingdom
Plantae
Subkingdom
Tracheobionta

Vascular plants

Superdivision
Spermatophyta

Seed plants

Division
Magnoliophyta

Flower plants

Class
Magnoliopsida

Dicotyledons

Order
Piperales
Family
Piperaceae
Gender
Piper
Species
Piper aduncum


More information about Matico properties and other types of peppers
This article was endorsed by
Julián Masats
- Technical agricultural engineer specialized in horticulture and gardening.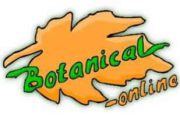 Written by
Editorial
Botanical-online team in charge of content writing