When you should not take sage preparations
Can sage be taken during pregnancy?
Because of their abortive properties, sage preparations should not be taken during pregnancy. Sage contains thujone, alpha-thujone, beta-thujone, ellagic acid and oleanolic acid, all of them capable of provoking childbirth. Among these components, the most abundant is thujone.
This component can be found both in the leaves and in the essential oil. However, it is the essential oil that has a very high amount, since it constitutes 25% in its composition.
Despite this, pregnant women can include sage as an aromatic plant at meals. In this case, since the amount that can be ingested from these components is very low, it is not dangerous.
Can sage be taken during breastfeeding?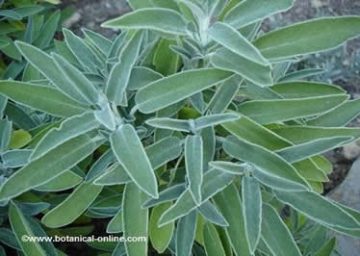 Sage is not adequate during lactation. The components of the sage are transferred from the mother to the baby through breast milk. Therefore, as occurs during pregnancy, it is necessary to dispense with preparations for medicinal purposes of this plant, although it can also be used as an aromatic plant in meals.
Besides,  we have to consider that sage has galactofugue properties, that is to say it diminishes the production of the milk. Therefore, if a woman wants to feed her baby with breast milk, she should not take products that decrease the amount of milk produced.
This is not the case when a woman wants to have her milk removed because she has stopped breastfeeding her baby. In this case, she can use some remedy of this plant.
Is sage suitable for young children?
Children under 6 years of age should not take sage preparations either in internal or external use.
In children as of this age, it is recommended not to administer infusions or preparations unless prescribed by the doctor. When preparing infusions, remember that the dose of the child must be at least half that of the adult.
What other contraindications does sage have?
Thujone is epileptogenic, that is to say it is able to produce epileptic attacks when it is taken in great amounts. Therefore, people with epilepsy should not take salvia preparations because it could trigger an attack.
Due to its content of apigenin, luteolin and stigmasterol, this plant possesses estrogenic properties, that is, it stimulates the production of estrogen. Therefore, it is not adequate in certain circumstances when there are anomalies that depend on too high production of these components, such as in:
Women who develop benign tumors in the breast by too much estrogen production.
In hyperfolliculinemia. It is an excess of foliculin in the blood. It can occur as a result of overproduction of the ovaries or by ingestion of medications. This anomaly can lead to early development in girls, menstruation disorders or metrorrhagia during menopause.
Sage is also not suitable for patients with renal insufficiency
Can sage produce allergy?
Sage belongs to the Labiatae family, a family of plants among which are well-known medicinal plants such as mint, pennyroyal, rosemary, thyme, etc. Some people react to the ingestion of products from this family. Therefore, in case of not knowing if we are allergic to this type of plants, it is better to start taking them in small doses.
In any case, salvia remedies should not be administered to people who have any type of allergy.
What side effects does sage have?
Apart from possible skin irritation, in people sensitive to sage, the use of sage leaves has no side effects when used in the proper doses.
However, the estrogenic properties of this plant must be taken into account. When taking estrogen treatments, the use of sage should be avoided to avoid overstressing the effects of the treatment.
Beware of sage essential oil
In addition to the properties seen above, sage essential oil, like most essential oils, is toxic when ingested or by accumulation through the skin when applied for too long or in inadequate quantities.
Thujone, for example, in small quantities, is used in perfumery or in preparations to expel intestinal worms. However, if the adequate amounts are exceeded, it has hallucinogenic and neurotoxic properties, and may produce fatal results due to cardiorespiratory arrest.


More information on sage
This article was endorsed by
Montserrat Enrich
- Journalist specializing in edible wild plants and plant uses.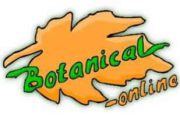 Written by
Editorial
Botanical-online team in charge of content writing