Dangers of sage preparations
Is sage toxic?
No, sage is not a toxic plant. Sage is used in food as an aromatic spice and also as a natural remedy.
It belongs to the mint family, as well as other aromatic herbs such as thyme or lemon balm. As a main feature, these plants have large amounts of essential oil in the leaves, which gives them their aromatic qualities.
The essential oil of sage (2-3%) has abortive components that can produce adverse effects and presents certain contraindications.
Dangers and toxicity of sage
Toxic principles of sage: essential oil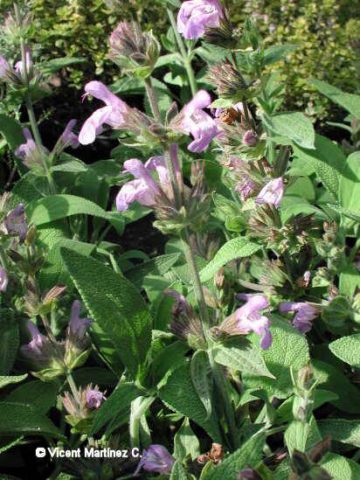 Sage essential oil is neurotoxic and convulsive due to its content in thujone (30-50%).
The essential oil causes adverse effects related to the nervous system, vomiting and headache, since the thujone is very toxic to the brain.
Thujone  is epileptogenic, that is, capable of producing epileptic seizures when taken in large quantities. Therefore, people with epilepsy should not take sage preparations because it could trigger an attack.
The internal use of the essential oil is totally contraindicated.
Sage essential oil via external applicacion can bioaccumulate and have the same toxic effects as internal use. The recommended doses must be respected and long treatments must not be carried out.
In very high doses, the essential oil can cause cardiorespiratory arrest.
After thujone, cineol is the main component (14%).
Besides thujone, it also contain alpha and beta thujone, with abortive properties, reason why the long treatments with sage should not be realized during the pregnancy.
It is also contraindicated by its phytoestrogen content. Due to its content of apigenin, luteolin and stigmasterol, this plant possesses estrogenic properties, that is, it stimulates the production of estrogen.
However, as an aromatic spice in small doses it can be a safe plant during pregnancy.
Endometriosis, breast cancer, uterine cancer and other types of  cancers and health situations with estrogen hormone sensitivity may be sensitive to some estrogenic components of sage, which is contraindicated.


More information on sage
This article was endorsed by
Vicente Martínez Centelles
- Founder of the web and director. Teacher of natural sciences, expert in plants, natural remedies and botanical photography.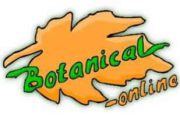 Written by
Editorial
Botanical-online team in charge of content writing