Vitamins, minerals and other components for endometriosis
In the treatment of symptoms of endometriosis, a number of supplements containing vitamins, minerals or other components from collected medicinal plants, may help.
Their main function is:
To stabilize the hormonal imbalance
To diminish cramps and pain
To reduce the inflammation
To heal the scars
Call your doctor to check whether or not the inclusion of any supplements can help the rest of drugs used.
Suitable medicinal plant supplements for endometriosis
Chasteberry (Vitex agnus castus) exerts a balancing role of estrogen which makes it suitable for the treatment of menopause and menstruation. By stabilizing the hormones, it reduces painful cramps of endometriosis.

Chastebewrry supplements can be taken to treat endometriosis.The usual dose is 600 mg of extract per day in three divided doses. It can be taken as capsules or tablets.
Dong quai: (Angelica sinensis) This type of Angelica of China has such a long tradition of use as a plant to solve the problems, that women know it as "female ginseng". Its effects are based on its content of phytoestrogens as well as soy isoflavones, to balance female hormones, slowing or neutralizing estrogen excess or providing lighter estrogens when proper estrogens lack, as occurs at menopause.
Considered a uterine tonic, it has been used to solve the problems associated with menstruation and menopause. It has also proved to be a uterine and bowel muscle relaxant. Many scholars deny these virtues, although they admit that their use may increase the effect of other medicinal plants, especially vitamin E.

Taken as a supplement, the usual dose is about 600 mg daily in three divided doses. It should not be taken with high sun exposure for its phototoxic properties, during pregnancy or in case of intestinal problems or ulcers.
Capsules of evening primrose: (Oenothera biennis) Evening primrose oil, rich in GLA (gamma linoleic acid in English) has very good anti-inflammatory properties to prevent swelling – due to accumulation of fluids-, breast pain, or general discomfort in women during menstruation.
It also reduces the depressive symptoms that may accompany this syndrome (Take evening primrose oil capsules before menstruation according to the terms of the patient's leaflet. Usually set to 6 capsules of 500 mg per day) (Avoid unreliable brands, due to the adulteration these oils usually suffer)

Evening primrose oil is very effective to reduce inflammation because of endometriosis
Suitable vitamin supplements for endometriosis
Among all of them, we would mention the following:
Vitamin E: The ingestion of about 800 daily mgs of this vitamin in two doses will help to reduce the excess of hormones.
Vitamin C: Its healing properties help to improve the scars caused by wounds. The dose is set at 2600 mg daily in three divided doses.
Mineral supplements for endometriosis
Calcium and magnesium: The supplements of calcium and magnesium alleviate the pain by reducing inflammation and eliminating toxic waste. The usual dose is set to 2000 mg of calcium divided into four intakes of magnesium and 1000 mg divided into two doses.
Iron: To compensate for losses caused by heavy menstruation and prevent anemia. The usual dose is set to 30 mg daily.


More information on endometriosis and its natural treatment.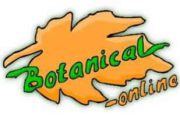 Written by
Editorial
Botanical-online team in charge of content writing