Liver detoxifying diet meals
General diet guidelines to cleanse the liver
The goal is to help restore the health of the body, knowing which foods are beneficial, and reduce or eliminate bad habits like consumption of toxic or inadequate food.
The duration of this diet is at least 1 month, preferably 3. Do not take multivitamin supplements or medicines not prescribed by your doctor.
We recommend eating the least processed foods, that is, not only to avoid industrial products (sugary cereals, chocolate, pastries, etc.) But also avoid eating a lot of refined foods such as flour (bread, cookies even if they are homemade and / or ecological-pasta, etc.), vegetable drinks, sausage tofu, soy yogurt or the like.
In case of long-term diets (1-3 months), it is recommended to be strict in the first week and then, if necessary, adapt the diet to social or family life.
Precautions and recommendations of the liver cleanse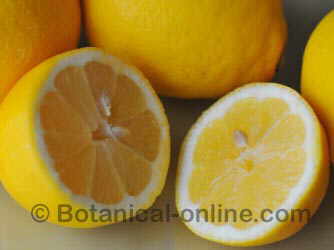 Water with lemon when empty stomach is recommended. It is important to eat foods rich in antioxidants in this diet (fruits and vegetables).
* It is essential to chew much food.
* It requires a preparation of hepatobiliary plants
* Organic farming foods, especially animal products, are recommended.
* The liver cleansing diet is properly explained in the article: Diet for liver cleansing
* See: Contraindications to liver cleanse
* Along with diet, daily physical exercise is recommended as one hour a day of briskly walking. For this type of exercise you should not take isotonic and energy drinks, nor sports drinks.
DIET SAMPLE MENU FOR LIVER CLEANSING
FIRST 3 DAYS
(Vegetarian diet before liver cleansing)
Chamomile tea with half a squeezed lemon (no sugar or sweetener)
Integral bread (sourdough) with hummus and / or avocado, plus you can add seeds (chia, sunflower, pumpkin,…). That is, you can add nuts, seeds (chia, sunflower,…), dried fruit (raisins,…), provided that they are not fried, sugary or processed.
1 acid apple (rich in malic acid)
A handful of almonds previously soaked
Chamomile tea with lemon juice
A vegetable broth (onion, carrot, cabbage and / or turnip)
A big plate of vegetables, eg cabbage kale with sweet potato or brown rice with artichokes (vegetables should predominate to cereals)
Lettuce salad with radishes, onions, avocado and carrots
Hummus (mashed chickpeas with tahini, add a pinch of turmeric and pepper)
A fruit
A fruit and / or a handful of almonds or walnuts, previously put to soak
Chamomile tea with lemon juice
Cream of carrot (turmeric 1 pinch pepper…)
Brown rice with grilled vegetables (peppers, eggplant, onion,…)
Notes: unsweetened teas. Hummus is added because it is an easy way to complete the vegetable protein during these strictly vegetarian days. Any vegetable pate will be good. If part of this diet is carnivorous, always take this kind of diet for 1 week.
LIVER CLEANSING MENU (1-3 MONTHS)
DAYS LATER
(Start to purify the liver)
Oil and heat dilate the bile duct and increases bile ejection. This helps to remove small stones
Upon awakening:
If you wake up with a pasty mouth, take only the infusion of bitter chamomile with squeezed lemon and wait half an hour before taking the following remedy with oil and lemon
Oil and lemon preparation
– 1 tablespoon olive oil + 1 tablespoon lemon squeezed.

– 1 glass of water with 20 drops of extract of hepatobiliary plants (or according to the patient's leaflet)

– Lie on the right side of your body and apply heat.
Breakfast (At least 20 minutes after taking the oil and lemon preparation)
Chamomile tea with half a squeezed lemon (no sugar or sweeteners).
A handful of almonds or sunflower seeds put into soak overnight
Protein foods from organic origin: Tortilla, cheese, etc.
1-2 pieces of fresh seasonal fruit: apple, avocado,…
Optional: boiled cereal (oatmeal, brown rice,…), you can cook with raisins and cinnamon.
Midmorning
Vegetable broth (onion, carrot, cabbage and / or turnip…)
Fruit, eg an apple
A handful of nuts soaked
Lunch (Half an hour before lunch, glass of water with drops of hepatobiliary plants)
Vegetable broth
Big arugula salad, lettuce, avocado, onion, carrots,… (chew)
Lentils with brown rice (vegetables, turmeric, 1 pinch pepper,…)
sour apple
Mid afternoon
A fruit
A handful of soaked almonds (no salt, not fried).
Chamomile tea with lemon juice
Dinner (Half an hour before dinner, glass of water with drops of hepatobiliary plants)
Pumpkin soup with seaweed
Tortilla with brown rice
Infusion of linden
Notes: The vegetables should always be much more abundant than animal foods.




Go on reading: Foods to detoxify the liver


More information on liver diseases.
This article was endorsed by
Elisenda Carballido
- Dietitian nutritionist. Postgraduate in Phytotherapy and master in Nutrition and Metabolism.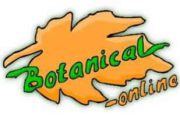 Written by
Editorial
Botanical-online team in charge of content writing