Herbal remedies for cirrhosis
Natural treatment of cirrhosis
How to cure cirrhosis? Natural treatment of cirrhosis involves the use of alternative resources that can complement conventional treatment.
Given the seriousness of this disease and the vital importance of the liver, it is necessary to consult with your doctor whether or not to apply these treatments.
You can ask for the following alternatives:
Phythotherapy: Herbal remedies for cirrhosis
It involves the use of medicinal plants suitable for the treatment of this disease.
Phytotherapy in the treatment of cirrhosis can use a number of medicinal plants that will help:
Protect the liver to prevent degeneration.
Assist the liver in regeneration of damaged cells.
Reduce the negative symptoms that occur with this disease.
The main plants for the treatment of cirrhosis can include the following:
Internal use preparations for cirrhosis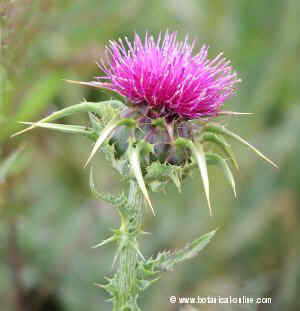 Milk thistle (Silybum marianum): The compounds contained in this plant, especially silymarin, helps fight liver degeneration by means of helping the body eliminate toxins that could be responsible for the development of cirrhosis. Moreover, this plant helps reduce liver inflammation, counteracts the effects of alcohol and it is able to regenerate damaged cells. (Take some milk thistle supplement. On sale in pharmacies of herbalists) (Eat milk thistle young leaves in salads)
Dandelion (Taraxacum officinale) It is a good stimulant for the liver and bile, which becomes very useful in cases of hepatitis or cirrhosis. (Decoction of 100 g of roots in 1500 of water. Take three cups a day) (Food green leaves in salad or boiled. It is an edible wild plant) (10-minute infusion of leaves. Take 2 or 3 glasses per day)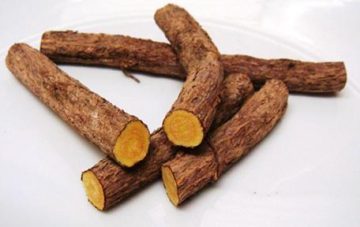 Licorice (Glycyrrhyza glabra) It is established as the ingestion of standardized products with glycyrrhizin from licorice has a protective function of the liver, releasing those toxic substances that are harmful, protecting and revitalizing their cells. This property is useful for treating liver diseases such as hepatitis B or cirrhosis (3 tablets a day of licorice root. On sale in pharmacies of herbalists)
Artichoke(Cynara scolymus) Cynarin, an acid present in leaves and seeds of artichoke, is one of the most beneficial ingredients to protect the liver and help heal any condition that might affect it. (Infusion of artichoke leaves. Take a couple of cups a day. You can also use cynarin supplements that can be bought in pharmacies or herbalists)
Moringa (Moringa oleifera):Moringa protects the liver by maintaining adequate levels of glutathione. Glutathione is the main cellular antioxidant, so adequate levels of this tripeptide prevent liver damage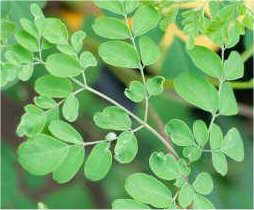 Moringa leaf
Green tea (Camellia sinensis) Protects the liver and has an antiviral action on this organ, making it suitable for the treatment of hepatitis. Their antioxidant properties may protect the degeneration of the liver and help prevent liver cancer or cirrhosis (Infusion of a spoonful of dried plant per cup of water. Take 3 cups a day)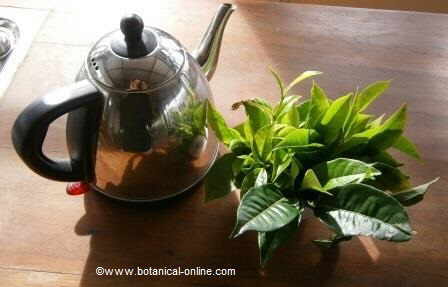 Green tea infusion with tea leaves
Peppermint / mint (Mentha piperita / Mentha spp.) Mints can protect and unswollen the liver and to help this organ accomplish its metabolic functions. (Infusion of a spoonful of dried herb per cup of water. Take a couple of glasses a day)
External use remedies for cirrhosis


More information cirrhosis and its natural treatment.
This article was endorsed by
Montserrat Enrich
- Journalist specializing in edible wild plants and plant uses.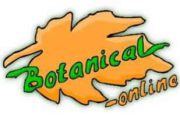 Written by
Editorial
Botanical-online team in charge of content writing