Chemical composition of persimmons
The main chemical components of the persimmon plant (Diospyros kaki) are:
– Betulinic acid (roots and leaves) with anti-inflammatory, anti-edematous, anticancerous, antibacterial and antiviral
– Betulin (roots and bark) with antiviral, influenza,
– Tannins (green fruits)
– Flavonoids: Lycopene (Fruits)
– Fibers: pectin (mature fruits)
– Minerals: calcium, iron, potassium (fruits)
– Vitamins: Vitamin C, Vitamin A, vitamin E, vitamin B
Traditional medicinal uses of the Persimmon plant in the East
Persimmon plant has traditionally been used and is still being used in the East (mainly China, Korea and Japan).
The main applications of this medicinal plant in oriental folk medicine include the following:
Infusions and decoctions for internal use with the Persimmon plant
– Fluid retention: In China, teas are made from the leaves of this tree to combat edema and, at the same time, they help prevent high blood pressure or improve the symptoms of other diseases where fluids should be removed, as arthritis or gout. In this case, the content of betulinic acid for its anti-inflammatory and anti-edematous properties helps remove excess fluid and reduce swelling.
– Respiratory diseases: Leaf infusions or decoctions of bark have antiviral and antibacterial properties. They are used in oriental herbal medicine for treating various respiratory abnormalities such as influenza, colds, coughs, and so on.
Preparations for external use with the persimmon plant
In external use, the decoction of the root or the leaf infusions are used in the East to stop bleeding, to disinfect wounds, cuts, punctures or scratches.
The use of the infusions of leaves or the dried root decoctions applied on the hemorrhoids will help reduce inflammation and decrease pain.
Medicinal uses of the persimmon plant in the West
Western herbal medicine hardly provides the persimmon plant as a medicinal plant. The benefits of this tree to the body are based on the nutritional properties of its fruits.
Among the greatest medicinal virtues of persimmon fruit, we have the following:
– Fluid retention, hypertension, arthritis, gout. The richness in potassium from fruits of persimmon can help remove excessive fluids in the body. Its richness in potassium and its low sodium content gives them diuretic properties.
– Diarrhea: The astringent properties of tannins contained in the unripe fruit can be used in the treatment of diarrhea. (Eat a piece of fruit not fully mature to stop diarrhea)
– Constipation: As the fruits ripen the tannins are lost. The ripe fruit, almost past, are very sweet, and contain virtually no tannins. they are rich in pectin, which is ideal to treat constipation. (Eat very ripe fruits)
– Cholesterol: the richness of ripe fruit in pectin is adequate to absorb cholesterol from the intestine before it reaches the bloodstream. Eating ripe fruits can help control cholesterol.


More information on persimmons.
This article was endorsed by
Elisenda Carballido
- Dietitian nutritionist. Postgraduate in Phytotherapy and master in Nutrition and Metabolism.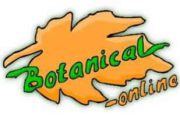 Written by
Editorial
Botanical-online team in charge of content writing