Medicinal properties of caffeine
Caffeine as a medicine
Caffeine is used in official medicine in the form of tablets or capsules which are sold by prescription to treat certain health problems, such as fatigue, lack of vigor or drowsiness, headache, breathing problems, etc.. In addition, caffeine takes part in many medications, especially antihistaminic or painkiller medications.
Caffeine is also found in other medicines sold without prescription, like cold medicines, to remove the appetite or pain.
To a lesser extent you can get caffeine from drinks that contain it.
Healing properties of caffeine
The main medicinal virtues of caffeine are the following:
Remedy for mild chronic pain: Caffeine has muscle-relaxant properties, that's to say it helps the muscles, relax which can be profited to treat muscle aches, backache, etc. Caffeine has pericranial vasoconstrictor properties, which are responsible for migraine. or headaches, so caffeine is used in the manufacture of drugs for headache since this component potentiates the analgesic effects. (Drink a cup of coffee mixed with the juice of half a lemon.) (Drinking Kola powder preparation, according to the patient information leaflet conditions)
Remedy for physical fatigue: the ability of caffeine as stimulant can be used to stimulate the body in order to reduce tiredness. The use of beverages such as coffee or mate can help make work lighter.

Caffeine is used as a supplement for sport

Caffeine in sport? Caffeine has been considered for some time an illegal substance for athletes. However, from January 2004, WADA's (World Anti-doping Agency) considered it a legal substance, if not taken in large quantities. The doses accepted by the IOC (International Olympic Committee) are 12 mcg of caffeine per  of urine.
There are numerous studies on the side of the use of caffeine in sport. Some seem to show that their use improves the physical performance of cyclists, runners, skiers, etc.
According to these studies, caffeine causes the release of adrenaline in blood which stimulates the release of fat deposited in muscle. Thus, the body can use this extra reserve without having to consume carbohydrates that are kept in reserve. This allows to extend the effort for much longer. For making this effects possible athletes should eat between 3 to 9 mg of caffeine per kg body weight one hour before the test.
However, other studies conclude that caffeine intake does not enhance physical conditions.
Remedy for alleviating sleepiness: Caffeine helps keep us awake, avoiding drowsiness so it may be useful for people doing risky work, as workers with dangerous machines, people who are forced to drive, and so on.
Remedy for weight loss: Caffeine has diuretic properties. It increases diuresis favoring treatment of fluid retention. Consequently, it is used as a common remedy in slimming regimes to combat obesity. (The usual way is to take supplements that contain caffeine and other diuretics plants, according to the conditions of the patient information leaflet and always under supervision of physician or specialist)
Antioxidants: Caffeine has antioxidant properties, which can eliminate free radicals, which cause many degenerative diseases, including cancer.
Coffee Parkinson's disease? : A study conducted at the University of Hawaii noted that people who had higher levels of caffeine in the blood were less likely to have Parkinson's disease. However, many other studies have shown that there is no connection between caffeine and the lower incidence of this disease, so it is unclear whether coffee helps to decrease the chance of developing it.
Digestive stimulant: Used in low doses, caffeine helps digestion of food as by means of increasing digestive juices and bile. Therefore a small cup of coffee might be useful in those with "lazy stomachs".
Sources of caffeine
The main sources of caffeine are the preparations of certain medicinal plants (coffee, tea, kola and mate) Caffeine can also be found in beverages, soft drinks, and in supplements to lose weight and to provide energy.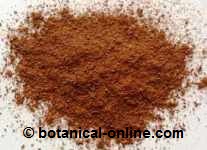 What is the safe dose of caffeine
Moderate caffeine intake (up to about 250 mg daily) can not, in general, be risky to health.
Precautions and side effects of caffeine
Doses above 400 mg daily can be harmful. Keep in mind that many drinks and drugs contain this principle. Therefore, we must add all of them to calculate the total intake of caffeine. A too high intake of this component can cause physical problems, such as:
Digestive problems with heartburn, stomach pain, irritable bowel, flatulence, diarrhea or constipation, etc.
Insomnia
Tachycardia or irregular heart rate
Ringing in the ears.
Tremors
Muscle spasms.


More information on coffee and caffeine.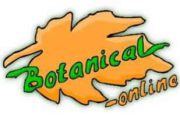 Written by
Editorial
Botanical-online team in charge of content writing