Dangers of chromium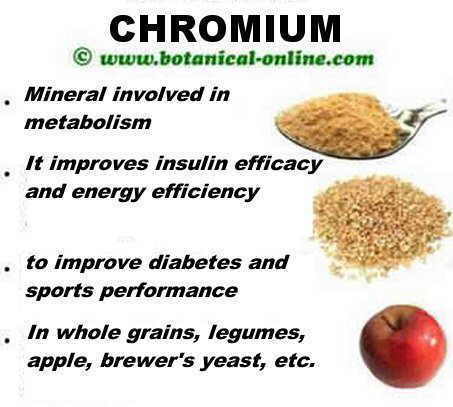 Main properties of chromium
Chromium is a mineral involved in the metabolism of fats, proteins and carbohydrates.
It collaborates in a better use of energy by improving the action of insulin.
It prevents clots and vascular accidents.
It is used in bodybuilding to help increase muscle mass. Its functions to take advantage of glucose can help increase the performance of sports force.
Toxicity of chromium
Used in adequate amounts and during the time recommended by the doctor, chromium does not present problems of toxicity.
Chromium intoxication is very difficult, because it is an element that is absorbed with great difficulty and is easily eliminated.
Side-effects of chromium
Although becoming intoxicated with chromium is very difficult, however, some side effects have been reported. Mainly the following:
Headache
Vomiting
Eczema
Dizziness
Changes in behavior
Moodiness
Incoordination
Lack of logic
Etc
An excess of chromium can produce negative reactions in the body that can manifest in the form of problems of liver, kidneys or disorders in the blood.
Chromium contraindications
It is not appropriate to take chrome for the following disorders :
Kidney disease
Liver disease
Anemia: Chromium decreases the absorption of iron.
What other people should not take chrome supplements?
The following people should not take chromium supplements without consulting their doctor or specialist:
People with diabetes who are taking insulin
People with mental problems such as depression, schizophrenia or anxiety.
People taking medication
Chrome Interactions
Chrome can interact with the following products:
Herbs containing chromium: Dandelion, juniper, coriander, yarrow, horsetail, milk thistle, thyme, ginger, echinacea, valerian, licorice, peppermint, cascara sagrada, etc. The use of chromium supplements along with abundant preparations of these herbs can dangerously raise chromium levels.
Chromium decreases absorption of iron
Vitamins that increase the absorption of chromium: Vitamin C, pyridoxine and riboflavin.
Proteins that increase the absorption of chromium: glutamic acid, glycine, cysteine
Minerals that increase the absorption of chromium: manganese
Minerals that decrease the absorption of chromium: zinc
MINERALS
MACROELEMENTS
MICROELEMENTS
Calcium, chlorine, phosphorus, magnesium, sodium, potassium
Copper, chromium, fluorine, iron, manganese, molybdenum, selenium, iodine, zinc.


More information on chromium and minerals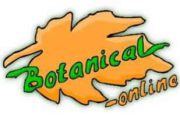 Written by
Editorial
Botanical-online team in charge of content writing