Chromium characteristics
What is chromium?
Chromium (Cr) is an essential mineral for our organism in small amounts, that is to say, it belongs to the group of trace elements.
Although low amounts of this element are needed, chromium has very important functions in the body.
It participates directly in the regulation of blood glucose levels and its metabolism.
It also interferes with the metabolism of fats.
Its role in blood clotting is also very important.
Chromium sources
It is present in foods of both plant and animal origin.
It does not usually need to be supplemented since natural sources are able to cover its intake needs with a varied and balanced diet.
* More information: Food rich in chromium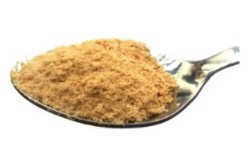 Brewer's yeast is rich in chromium
Chromium supplements
Through a varied and balanced diet we ingest the necessary amount for our organism without needing any supplement of this mineral.
Obviously, if there is any pathology that causes an increase in its consumption needs, it is possible to evaluate a possible supplementation that is usually palliated with brewer's yeast.
In the form of supplements we can find the chromium in the following ways:
Chromium chloride, in the form of capsules.
Chromium nicotinate, comes in powder.
Chromium of tolerance factor of glucose, in the form of tablets.
High-chromium yeast, comes in powder.
Polynicotinate or chromium picolinate, in the form of tablets or capsules that are usually the most common form of presentation or can be included in multivitamins. It is usually consumed as fat burning.
Do not consume with other supplements of calcium carbonate, zinc, iron or antacids as it decreases its absorption and, therefore, its effect.


More information on chromium and minerals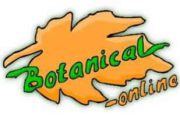 Written by
Editorial
Botanical-online team in charge of content writing