(Erythroxylon coca)


Erythroxylon coca
© Daniel M. Bou
Scientific noun: Erythroxylon coca
Family: Eritroxilaceae
Habitat: Native from Andes (Peru and Bolivia), but it is cultivated in many places of South America (Chile, Argentina, Colombia), Africa (Cameroon) and Asia (India, Indonesia, etc.)
Alkaloids: cocaine, benzoilecgonine, tropacocaine, truxiline, cinamilcocine, etc.
Active parts
The leaves (1%)
Properties of Erythroxylon coca
– As a medicinal, its derivatives are used as anaesthetic, as a stimulant to avoid sensations of hunger, thirst and tiredness.
– Extramedicinal in the consumption of the drugs derived from this plant: cocaine, crack, etc.
Toxicity
Minimal by means of leaf ingestion, because the leaf contains very little concentrations of alkaloid. It becomes poisonous when taken by means of its derivative,the cocaine.
Consequences of chewing the leaves of coca
See more information: COCA AND ITS DERIVATIVES


More information about natural medicine.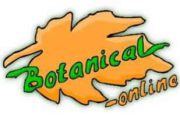 Written by
Editorial
Botanical-online team in charge of content writing