(Mandragora officinarum)
Characteristics of mandrake
Scientific noun: Mandragora officinarum L, Mandragora autumnalis Bertol.
Common noun: Mandrake
Familiy: Nightshade family – Solanaceae.
Habitat: Waste rocky lands, generally under water in Autumn.
Alkaloids: Hyoscyamine, scopolamine, atropine and mandragorin.
Active parts: The whole plant, specially the root.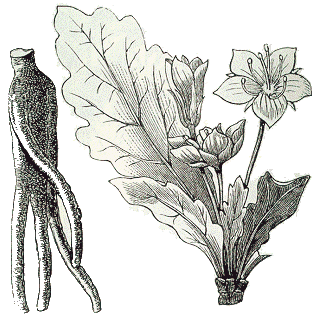 Drawing of the plant
Medicinal uses of mandrake
Mandrake has been used with the following medicinal uses:
– Cough
– Asthma
– Hay fever
– Pain
– Escleroris
Given the toxicity of this plant, it is advised not to eat home-made preparations !!!
Edible properties of mandrake
The fruits are eatable when full ripe, but it is advisable not to eat many of them.
Toxicity of mandrake
Mandragora officinarum is very poisonous. Its toxicity is extreme in cases of plant ingestion.
Symptoms of mandrake poisoning
Eating this plant will lead to the following side effects:
– Vomiting
– Diarrhea
– Slowing of heart beat and death.


More information about natural medicine.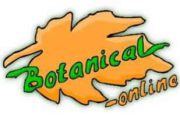 Written by
Editorial
Botanical-online team in charge of content writing