What toxic principles does fumaria have?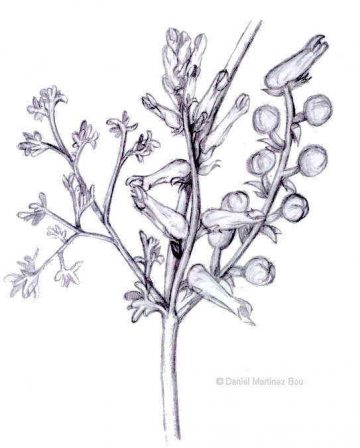 – Alkaloids: (Canadian, protopine-fumarin-, fumaricin, fumariline, stylopine, cryptonine, sanguinarine, coryladin…)
The main of all is the fumarin, (0.13%) that if on the one hand seems to grant antihistamine, antiasthmatic and antiarrhythmic properties, on the other hand in continuous doses can lead to respiratory problems.
– Fumaric acid. (C4H4O4) present in the body and constituting a very active element that must be administered with great care.
Although it has been used for the treatment of psoriasis, it must be done prudently, because too high a treatment leads to an increase in blood sugar levels.
Its properties are being studied as a possible anticancer agent. Industrially, it is used, within the permitted margins, as an acidifying, flavoring and preservative food agent.
Also as an industrial dye and in the manufacture of synthetic resins.
Active parts of fumitory
The whole plant, especially the juice of the leaves.
Uses of fumitory
Fumaria officinalis has been used as a natural remedy with the following properties:
– Depurative
– Tonic
– Emollient,
– Hepatic
– Hipertensive
– Hypotensive, etc. (See its medicinal properties more details in the listing below)
Toxicity of fumitory
The degree of toxicity of this plant is low.

Photo of Fumaria officinalis
Symptoms of fumitory  poisoning
Belly pains, hypertension in lower doses by short treatments and hypotension in high doses by prolonged treatments. Very continuous doses can cause respiratory arrest.


More information about fumitory.
This article was endorsed by
Vicente Martínez Centelles
- Founder of the web and director. Teacher of natural sciences, expert in plants, natural remedies and botanical photography.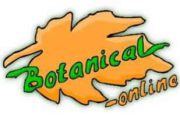 Written by
Editorial
Botanical-online team in charge of content writing