Aconite properties
CHARACTERISTICS OF ACONITE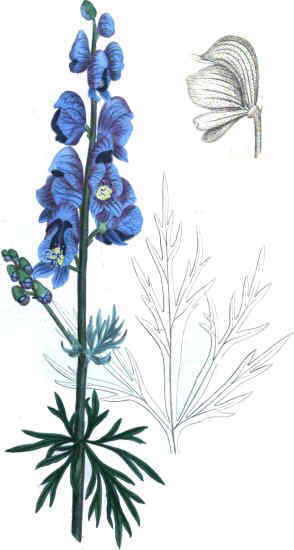 Scientific noun: Aconitum napellus L.
Family: Buttercup family- Ranunculaceae–
Habitat: High places of North Temperate Zone. Cultivated as ornamental plant in high and cold places.
Components: Alkaloids (Aconitine, benzoylamine, neopelline…)
Active parts: The whole plant, specially the roots and leaves
PROPERTIES OF ACONITUM
Medicinal uses of aconite
Remedies with monkshood: Used as medicinal plant in homemade preparations; internally, as analgesic, diuretic and regulator of heart beat (to treat hypotension)
External preparations with monkshood: externally it has been used as analgesic in rheumatic and articular problems.
Being so dangerous it must not be used in homemade remedies!!!
Aconite as a gardening plant
Aconitum napellus is also used to decorate gardens (More information)
Toxicity of aconitine
The toxicity of this plant is extreme. It has been reported to bring death to adults with doses of only 1 mg. in some cases, and, in most of the cases, with doses from 3 to 8 mg. In fact, it was used in the past to get rid off criminals.
Effects of acotine
It stimulates the nervous system at the beginning. Later, it produces a depression of this system which may produce death.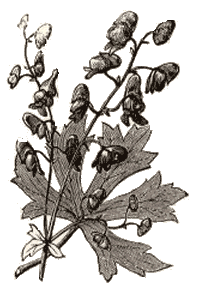 Aconitum napellus L.
Symptoms of aconite poisoning
The main consequences of ingesting aconite are:
Tingling sensation in the mouth and tongue
Facial stiffness
High salivation
Vomiting
Difficulty in swallowing
Blurry vision
Arrhythmia
Heavy breathing
Convulsions and death.
Treatment: Gastric lavage, artificial respiration.


More information about plants.
This article was endorsed by
Montserrat Enrich
- Journalist specializing in edible wild plants and plant uses.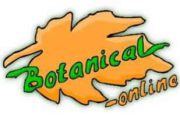 Written by
Editorial
Botanical-online team in charge of content writing