Characteristics of buttercup family plants

Photo of Aquilegia vulgaris L.
The Buttercup family – ranunculaceae – comprises about 2000 species of plants mainly spread in temperate countries.
Most of them are herbs and lianas having big flowers, so they are very valuable in gardening.
They are also very well known because many of them are poisonous plants.
Ranunculus asiaticus

Leaves (1): Generally alternate and divided; some genera such as clematis are opposite.(2)

Stems (3): In most of the cases they are herbaceous. In clematis, ligneous.

Flowers: (4)

Very changing..

Calyx: 5 sepals- clematis has four (5). Sometimes sepals are colored, reminding petals. Some genera – hepatica, for example– have bracts under the sepals very similar to a calyx.

Clematis alpina

Corolla: 5 petals. Under them some species have nectar glands which in cases as aquilegia (6) o Delphinium (7) extend themselves behind the petals like horns.

Aquilegia vulgaris

Stamens: Numerous.

Ovary: Superior.

Carpels: Numerous.

Delphinium nudicale

Fruit:

Follicles (8) and achenes.

Helleborus foetidus
Genera
The most important ones are the following:
ACTAEA

ADONIS

CALLIANTHEMUM

CALTHA

CERATOCEPHALUS

CONSOLIDA

DELPHINIUM

GARIDELLA

HELLEBORUS

HEPATICA

ISOPYRUM

MYOSORUS

PULSATILLA

RANUNCULUS

THALICTRUM
TROLLIUS


More information on plants
This article was endorsed by
Julián Masats
- Technical agricultural engineer specialized in horticulture and gardening.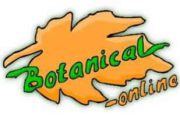 Written by
Editorial
Botanical-online team in charge of content writing