One-flowered Wintergreen / Single Delight flower
Contest winner of february of 2016
On february of 2016 this picture was presented to be identified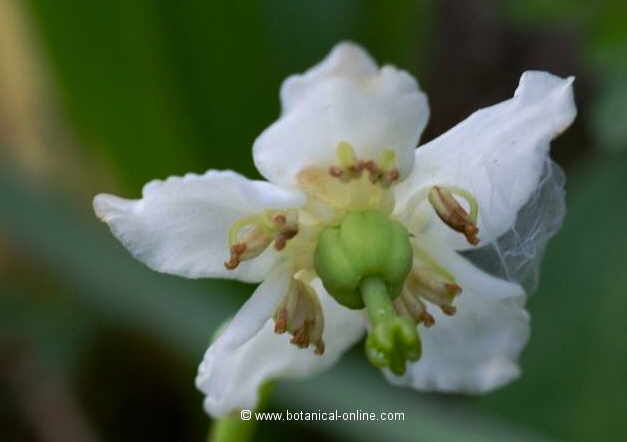 With the following description:
It is a plant that grows under the trees of the forest, where there is moisture. It can live performing photosynthesis or at the expense of fungi and parasitic plant.Botanical-online.com
The correct answer was:
Pyrola uniflora
Known colloquially as:
One-flowered Wintergreen / Single Delight
Nobody could solve the contest correctly and it was not granted.
Award of the month winner of february of 2016
See the whole contest history
More information about the contest.
Other interesting articles