Paperwhite flower
Contest winner of january of 2017
On january of 2017 this picture was presented to be identified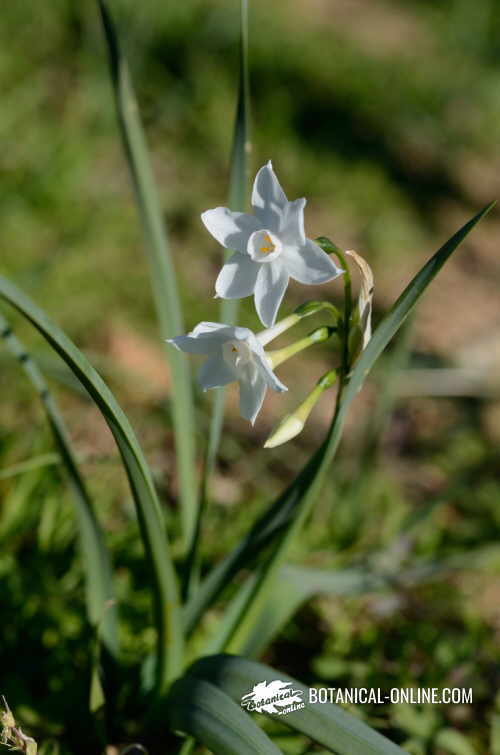 With the following description:
Plant of Mediterranean origin that blooms during the autumn-winter. It is characterized by its immaculate white flowers. It is a bulbous species that can reach 60 cm in height.Botanical-online.com
The correct answer was:
Narcissus papyraceus / Narcissus tazetta / Narcissus unicolor
Known colloquially as:
Paperwhite
Among the winners, winner has come out:
¡Mónica Herencias Ortiz!
Congratulations!
Award of the month winner of january of 2017
See the whole contest history
More information about the contest.
Other interesting articles