Botanical-online.com bibliography
VEGETARIAN COOKBOOKS
Ahmed, Lalita. Vegetarian cooking. Bel Air, CA: Tiger books International. 1987.

Duff, Gail Wholefood cookery for everyone. Cambridge UK: Martin Books. 1991

AA. VV. La cocina de la salud. Madrid. Club Internacional del Libro. 1987

AA.VV. 200 recetas clásicas y nuevas. Verduras y ensaladas. Sigüenza: Ediciones Rayuela. 1991.

Arguiñano, Karlos, Arguiñano. Gran recetario. Bilbao: Bainet Media, S.A. 2006.

Beauchamp, Berangere de. La gastronomía natural. Barcelona: Granica. 1982.

Brown, Sarah Elizabeth. La cocina vegetariana, 2a. ed. Barcelona: Ediciones Ceac, 1999.

Dasa, Adiraja. La cocina vegetariana de Hare Krisma. Benisa. Alicante: Bhaktivednta Book Trust España. S. A. 1992.

Elliot, Rose. La cocina vegetariana clásica. New York. Dorling Kindersley Book. 1994.

F. Balch, James y A. Balch Phyllis. Recetas nutritivas que curan: guía prática de la a a la z para disfrutar de una buena salud con vitaminas, minerales, plantas medicinales y suplementos dietéticos. Barcelona: Océano- ámbar. 2006.

Fitzgibbon,Theodora.Traditional Scottish cookery. Suffolk, Fontana,. 1980.

France, Christine. The low fat low cholesterol cookbook. London: Anness Publishing limited. 1994.

Hale, Sophie. El libro del ajo. Ediciones Madrid: Susaeta. 1997.

Handschmann, Johanna, Repostería Barcelona: Integral. Leon: Everest. 1990.

Jill Sklar, Jill & Cohen, Annabel. Eating for Acid Reflux: A Handbook and Cookbook for Those with Heartburn. New York: Marlowe & Co. 2003.

Knox, Lucy. Comer bien sin lactosa: más de 100 deliciosas recetas para quienes padecen intolerancia a los productos lácteos. Barcelona: Ediciones RBA. 2000.

Labarta, Concha. La cocina afrodisíaca. Madrid: Jaguar. 1998.

Maitret, Julia. Ser vegetariano: salud y nutrición en 30 menús. Mexico: Editorial Trillas. 2003.

Maxwell, Sarah. El libro de la pasta vegetariana: una excelente selección de platos deliciosos y nutritivos. Colonia: Konemann. 1994.

Menassé, Vittorio. El gran libro de la moderna cocina vegetariana. Barcelona: De Vecchi.

Norman,Jill. La cocina con hierbas aromáticas. New York: Dorling kindsersley Book. 1999.

Perez Fraile, Mª Jesús. 1000 recetas de cocina para adelgazar. Madrid: Servilibro. 2000.

Peysson, R. S. Cocina vegetariana. Iberlibro. 2000.

Rinaldi, Romilda. 300 recetas sin grasa. Barcelona: Noguer. 1976.

Roberts, Anna. The magic bean. Wholesome and economic recipes using soya protein. London: Thorsons publishers limited. 1985.

Roustan, Anita. La cocina del amor: 126 recetas para saborear los momentos mas intensos. Barcelona: Gedisa Editorial. 1999.

Tucci, Alfredo. Cocina natural: para una vida mas plena. Leon: Everest. 1991.

Wells, Troh. Los perfumes de la cocina. Barcelona: Intermon. 1996.

Wilson, Anne. Cocina vegetariana rápida. Colonia: Konemann, 2000.

Woodward, Sarah. La cocina mediterránea clásica. New York: Dorling kindsersley Book. 1999.


More information of books and plants.
This article was endorsed by
Elisenda Carballido
- Dietitian nutritionist. Postgraduate in Phytotherapy and master in Nutrition and Metabolism.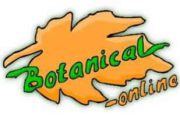 Written by
Editorial
Botanical-online team in charge of content writing