Consequences of taking passion flower
What side effects can passionflower have?
Usually, in proper medicinal uses, the passion flower has no side effects. However, although very rarely, a few have been mentioned.
The use of passion flower for prolonged periods is toxic by accumulation of principles. It is therefore advisable to establish rest periods between treatment periods
The use of this plant could produce adverse reactions in people allergic to it.
What effects do the high doses or the prolonged ingestion of passion flower fruit produce?
Passion flower, taken in the form of grass, and in higher doses than necessary can produce adverse effects that manifest in symptoms such as headache, stomach pain, heartburn, cramps, vomiting, bad breath, body weakness, etc.
These same symptoms can occur when taken the herb of this plant for too long without periods of pause so that the organism has no time to detoxify.
Other reactions with higher doses of normal are narcotic, or we can feel unconsciousness or numbness of suffer hallucinations produced by its alkaloids that can be considered psychotropic and hallucinogens.
Passionaria is an herb that can cause drowsiness. This must be taken into account when driving or operating dangerous machines.


More information on passion fruit and passion flower.
This article was endorsed by
Vicente Martínez Centelles
- Founder of the web and director. Teacher of natural sciences, expert in plants, natural remedies and botanical photography.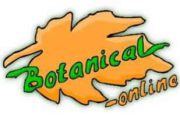 Written by
Editorial
Botanical-online team in charge of content writing