Different classes of allergy
How can allergies be?
Different types from allergy exist according to the agent who them cause: Between the main ones we have the following:
– Dust allergy: This is not caused by the dust itself, but by the microorganisms that float in it, called acaruses, parasites which live in our houses in the middle of blankets, bedspreads, carpets etc.
– Pollen allergy: It is caused by an allergic reaction to spring pollen of the plants
– Animal allergy: it is produced by the contact with the domestic animal hair, like dogs, cats, etc.
– Mould allergy: It is caused by an allergic reaction to mold that develops in humid in our house like the bathroom, kitchen, etc. Also in other public or private places with high humidity, such as gardens, places with air conditioning.
– Insects and bees bites allergies: allergic reactions are produced when an insect bites certain sensitive individuals. The main cause of these reactions insects are bees, wasps, ants, bees, pine procesionary moth, etc.
– Contact allergies: It is what occurs when a product comes in contact with the individual to which the said product will produce allergic reactions. There are many substances that can cause this reaction: clothes, plants, metals, dyes, cosmetics, etc.
– Food allergies: It is caused by a food which is unacceptable to some individuals, such as strawberries, gluten, chocolate, eggs, corn, etc.

More information on allergies.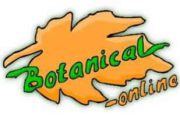 Written by
Editorial
Botanical-online team in charge of content writing