What is a backache?
Backache are unpleasant sensations that are located in the back, which limit our activities to the extent that one may become paralyzed. It is one of the main causes of pain in the world.
Back pain can be:
Acute: when presented in a sudden. It is often the direct result of tightness or a temporary effort too strong causing an injury to your back muscles.
Chronic: Is the pain that comes on a recurring basis and may be the result of many causes.
Back pain is one of the most frequent pains, affecting 90% of the population at some point in his life and is a cause that produces many sick leaves. It mainly affects people who do physical work and is very common in pregnant women.
When the pain affects the lower back is called lumbago or low back pain.
Symptoms of backache
Heaviness in the back, pain in the lumbar area, etc.
Causes of backache
– Physical Symptoms of a disease or anomaly: rheumatic diseases, stomach, hemorrhoids, uterus, menstruation,
– Physical temporary efforts: they are the cause of some injury in muscles or the spine
– Diet problems: a bad diet can cause indigestion or a problem of constipation.
– Heart attack: More rarely backache can be the symptom of a heart attack.
Diagnostics and treatment of backache
Most of acute back pain are usually treated by rest and application of analgesics. Chronic back pain requires further study to find out what causes produce it.
The natural treatment of back pain involves the use of a series of natural resources that can prevent or relieve pain.

More information on backache treatment.
TABLE OF COMMON PAINS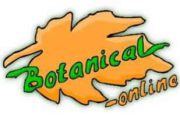 Written by
Editorial
Botanical-online team in charge of content writing