What are bleeding gums?
Gums that usually bleed, specially after eating.
Causes of bleeding gums?
The main causes of bleeding gums are: Weakness of gums, inflammation, gums or teeth infections, dental plaque, caries, Vitamin K deficiency, dentures, inadequate brushing and flossing, some medicines (such as aspirins or other blood thinners), pregnancy, leukemia. scurvy, etc.
How to prevent your gums from bleeding
The following advices could be very useful in order to prevent gums bleeding:
– Go to the dentist to remove your dental plaque regularly.
– Brush and floss your teeth properly. Do these actions gently with suitable toothbrush and dental thread.
– Use adequately fitted dentures.
– Use appropriate diet: do not abuse of sugars. Do not eat between meals.
– Avoid smoking.
Diagnosis and treatment of gums bleeding
Improper treatment of gum bleeding could increase bleeding and worsen the problem leading to other worse dental disorders such as periodontitis, the primary cause of tooth loss in grown up people.
You have to visit your dentist who will be able to diagnose what are the real causes of gum bleeding. Blood tests or X rays could be necessary in order to obtain a proper diagnosis.
The natural treatment of gum bleeding involves using a series of natural remedies that can help treat or prevent this dental disorder.

More information about bleeding gums treatment in the listing above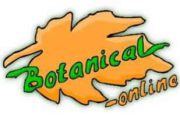 Written by
Editorial
Botanical-online team in charge of content writing