Fibrocystic mastopathy
Characteristics of breast lumps
The lumps in the breast or breast lumps are non cancerous lumps that develop in breasts tissue. They may be painful or painless and have very different sizes.
They are particularly sensitive during menstruation and affect mostly women between 35 and 50 years old.
You must visit your doctor as soon as you detect an abnormal lump in your breast because it could be a breast cancer which initial diagnosis favors healing.
Symptoms of breast lumps
The main symptoms are: Breast lumps, protuberances in the breast, pain in the breast, the elbow or the shoulder.
Causes of breast lumps
The main causes of breast lumps are:
– Breastfeeding.
– Hormonal problems (Too much estrogens)
Diagnostics and treatment of breast lumps
Any bulk detected in your breasts requires an exploration of an specialist so that he or she can discover what are they due to. Also in the presence of these abnormalities in the breast, the patient will require regular reviews to monitor their progress.
The natural treatment of the brest lumps supposes the use of a series of natural resources as a complement to the conventional treatments.

More information on breast lumps and their natural treatment in the listing above.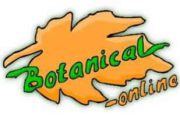 Written by
Editorial
Botanical-online team in charge of content writing