Main cardiovascular diseases
Importance of heart diseases
The heart is the engine that drives the blood into the body. It is an extremely vital and necessary organ for the body so the diseases affecting the heart are really serious. These conditions are especially abundant in the rich and industrialized countries where a quarter of all deaths are attributable to cardiovascular problems.
Nevertheless, it has been shown how many of these diseases are rooted in problems of the diet, as the statistics bear this out.
It has been noticed that people following a vegetarian diet have less cardiovascular diseases than those that consume great amounts of meat. Also heart diseases are not so frequent in poor countries that follow a diet rich in vegetables and lower consumption of foods of animal origin.
Consequences of a bad diet in the heart
Evidently an inadequate diet can be the origin of a series of disorders that can cause the deterioration of the circulatory system and the heart. Among these, the main ones are obesity and hypertension. Therefore, taking care of the diet to eliminate these diseases is a basic necessity if we want to ensure heart health.
In addition to poor diet, other factors can trigger heart disease. Among the main, we should point out the following:
Lack of exercise
Stress
Toxic substances, especially tobacco or other toxic.
Other body diseases
How to treat heart diseases
The treatment of diseases of an organ as delicate as the heart is a responsibility of the doctor or specialist, who should diagnose the exact condition and determine treatment. However, a natural approach to heart problems may help to prevent diseases and complement (with medical approval), the treatments prescribed by the specialist.
List of main heart diseases
The main cardiovascular diseases or symptoms that indicate a bad health of the heart or hearth arteries are:

More information on the heart.
– Related Information: The soybean and heart health.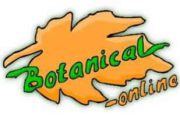 Written by
Editorial
Botanical-online team in charge of content writing