CHILLBLAINS NATURAL MEDICINE
Characteristics of chilblains
Chilblains are inflammations of the skin caused by a poor peripheral blood flow in distal parts of the body, such as fingers, toes, nose or ears. The level of aggression towards the skin is not so severe as that one caused by frostbite, although they may also ulcerate or crack.
They appear in winter as temperatures drop and can occur in anyone, but typically most commonly in elderly and infants or those with a poor peripheral blood circulation.
Symptoms of chilblains
The main symptoms of chilblains are:
– Itching,
– Bburning,
– Pain,
– Cold,
– Humidity,
– Pustules,
– Red frozen hands,
– Red nose,
– Red earlobe,
– Cold feet,
– Red toes, etc.
Causes of chilblains
Chilblains are produced by poor peripheral circulation, however there are some factors that can predispose you to suffer from chilblains:
– Cold: Cold is a vasoconstrictor, that's to say, it reduces blood circulation in hands and feet. All this may encourage affected tissues to become tumefactive.
– Humidity: The skin becomes more easily damaged when the affected parts are humid.
– Clothing and inadequate housing: An inadequate clothing during cold winter, damp and cold housing enable the development of chilblains.
– Ingestion of toxins: Tobacco and alcohol damage blood circulation, which makes chilblains appearance more possible.
– Diet: A poor diet, lacking in natural foods, especially those containing vitamin C and vitamin A, may hasten them.
*More information about " Chilblains diet" in the listing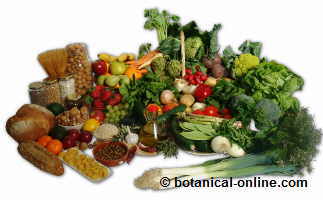 It is recommended a diet rich in vegetables
Diagnostic and treatment of chilblains
Your doctor can diagnose chilblains through visual symptoms in your skin. Severe chilblains, those that do not heal or bleed should medically attended as soon as possible.
Chilblains in most cases require no special treatment. In case of open wounds, they must be treated to prevent infection. Some medical treatments may include the use of vasodilating medicines.
It is very important to determine the causes that produce chilblains especially when these are recurrent. This is generally a clear sign of a poor blood circulation. In this case, appropriate measures should be applied to improve it.
The natural treatment of chilblains involves using a series of natural remedies that can help prevent or improve them.

More information about chilblains and their natural treatment.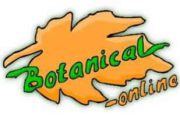 Written by
Editorial
Botanical-online team in charge of content writing