What is choline good for?
PROPERTIES OF CHOLINE
Characteristics of choline
Choline is considered a member of vitamin B. Choline comes from the degradation of phosphatidylcholine, which is a component of lecithin.
What is choline necessary?
Problems caused by the lack of choline
A deficiency of this vitamin is found mainly in the form of:
Where can it be found?
Medicinal properties of choline
Normally a varied diet is sufficient to meet the daily demands of this vitamin. There are however some situations where it may be necessary to increase the daily dose. Supplements of this vitamin may be interesting in the following cases:
At the same time, transporting lipids from the liver cells and promote their penetration into them. All of this metabolic process drags a high amount of toxins which is a liver cleanse. We have seen that lecithin or choline helps the liver to be warned against a number of diseases such as cirrhosis, liver cancer or liver degradation caused by toxins. (A couple of teaspoons of lecithin per day) (1500 mg of choline or phosphatidylcholine split into 3 doses per day)
Choline daily needs
There is no ADR for lecithin or choline although some researchers believe that this should be between 550 mg per day for men and 425 women. A varied diet provides the necessary amount of this vitamin.
Higher doses are needed only for some of the therapeutic uses mentioned above.
Toxicity of choline
In very high doses (10 gr. per day or more) can cause digestive and intestinal problems with the appearance of diarrhea or vomiting. These doses produce body odor like fish and can also trigger cardiac arrhythmias.
Vitamins of group B

More information on vitamins.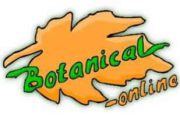 Written by
Editorial
Botanical-online team in charge of content writing