Advice to improve chronic fatigue syndrome symptoms
Since there is no specific treatment to cure this disease, the only thing to do is to treat the symptoms. We mention a number of strategies, tips and techniques to improve the life of patients with this syndrome:
Check the efforts and make a rest from tome to time: No excessive efforts should be made involving a subsequent very hard fatigue. Gentle exercise is better adapted to the possibilities of these type of patients whose health status is often changing. One of the best exercises is walking 4 or 5 times a week for a duration of 30 minutes.
Moreover, whenever possible, try to rest when not performing any physical activity. In this regard, instead of standing, for example, it is more suitable to take a seat.

A cognitive behavioral therapy, in which patients learn to control the need for fair effort for each activity would be a very convenient form of treatment.
Rest well before unusual effort: If it is anticipated that a particular activity may produce more tiredness than usual, for example, a trip or outing, try to rest the previous days for the body to build up energy.
Use tools that ease your work: You have to try to avoid physical labor as much as possible. In case of doing it, certain utensils or tools can help. For example, do not carry hanging bags, instead use a cart with wheels. Try not to stand while doing activities at home whenever possible.

Sports activity is very recommended to improve your mood

Perform physical therapy exercises: Certain exercises can help improve fitness. Among these we can mention yoga, physiotherapy, tai chi, etc..
Physical exercises of short duration can be programmed to favor the fitness of patients. At all times, any exercise must have e a smooth start. Make adequate exercises like swimming, walking, cycling, etc..
Improve food: A natural diet, rich in natural plant foods, can improve the condition of patients. Instead a diet rich in animal fats or sugars can worsen it (More information on the subject in the listing above "Food for CFS")
Adopt a positive attitude towards this disease: This can prevent the symptoms to worsen and the patient evolving into a depression. To avoid this it is important that the patients do not isolate.
You must share your suffering with others, participate in therapy groups, etc.. There are certain therapies that can help improve chronic fatigue syndrome symptoms, such as meditation, hydrotherapy, biofeedback, reflexology, osteopathy, etc..

More information on chronic fatigue treatment natural treatment.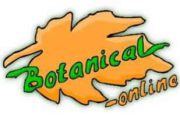 Written by
Editorial
Botanical-online team in charge of content writing