Main circulatory system dieases
Causes of diseases affecting the circulatory system
Diseases affecting the circulatory system are the leading cause of death in the Western world. The increase of these diseases is due to many reasons, but mainly to factors such as:
– Sedentarism: Lack of physical activity, motivated in part to changing traditional activities requiring physical effort, for other more sedentary and intellectual activities, has led to the proliferation of cardiovascular disease. A good solution to improve our overall health is to adopt a rational program of daily exercise.
– Obesity and poor eating habits: Similarly, the replacement of traditional diets prepared at home using natural products for a diet based commercially prepared products, richer in saturated fats has encouraged the occurrence of cholesterol and "thickening" of the blood. It has also been the reason for an obesity increase which is another reason for the onset of circulatory system diseases.
Coming back to a healthier diet based predominantly on plant foods rather than on animal foods, that's to say a diet rich in fruits, vegetables, cereals (preferably nor refined) legumes and unsaturated fats is a good way to prevent these diseases.
– Stress: Today's society, because of its competitive nature, creates in its citizens a state of emotional tension or stress that has a negative impact on their health. In this respect, this emotional state leads to increased blood pressure, cause of many vascular diseases. A new less competitive life attitude together with more relaxing habits help prevent stress.
– Toxic products ingestion: These products include tobacco, alcohol, too much coffee, preservatives or food colorants, air pollution or excessive use of stimulating drugs, such as cocaine or amphetamine.
Main circulatory system diseases
The following table shows a list of the main circulatory diseases:

More information about circulatory diseases natural treatments.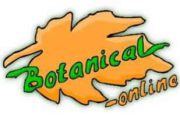 Written by
Editorial
Botanical-online team in charge of content writing