Problems in colon cancer
COMPLICATIONS IN COLON CANCER
Complications in post-surgery in colon cancer
At nutritional level, any surgery causes stress in the patient. This stress causes an increase in the energy and protein consumption of our organism. Thus, our nutritional status will be diminished (compared to an adequate state of nutrition).
Complications due to malnutrition:
If, in addition, the patient goes before the operation, with malnutrition, this effect can be seriously aggravated causing a multitude of gastrointestinal problems, complications that slow the recovery of the patient and are avoidable.
Even in cases of very severe malnutrition (which can not be resolved), it may lead to the patient not recovering, leading (in extreme cases) to death.
To ensure proper nutrition of the body, it is recommended to carry out a personalized diet and adapted to the individual needs of each patient (which will be increased by such stress).
If considered appropriate, vitamin and mineral supplementation can be performed to ensure that their needs are met (taking into account possible losses) or to favor patient recovery, even if there are no deficiencies.
Complications due to intolerance:
In the event that the diet is not well tolerated, because the patient has vomiting, diarrhea as a result of food or foods that do not feel well, should stop eating or eat (if conscious what is what causes it) and seek advice from a qualified specialist, to replace it with another well tolerated.
Complications due to intestinal obstructions:
If food is chewed or eaten too fast, intestinal obstructions can occur, which will not only produce pain at the abdominal level, but may also press the sutures in the intestine, opening them and causing an infection at the peritoneal zone.
In the case of an ostomy, we must also be careful not to obstruct the abdominal exit, avoiding to eat some foods such as: nuts, seeds, corn, edible fruit skin (apple, plum…), vegetables with insoluble fibers, etc.
Complications from infections:
If proper hygiene is NOT maintained, both in food preparation and in the healing of post-surgery external wounds, infections that complicate recovery may occur.
*Related information:
– Colon cancer diet in case or surgery
– Colon cancer vegetarian menu

More information on colon cancer.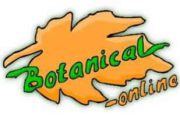 Written by
Editorial
Botanical-online team in charge of content writing