This article was endorsed by
Rao Adeel
- Doctor of Medicine from Hebei Medical University
Diseases of the circulatory system
What are circulatory diseases?
It is very important to know, prevent and treat diseases of the circulatory system.
They are diseases that directly affect a vital organ such as the heart whose proper functioning is necessary to maintain adequate health.
It is important to keep the arteries in good condition.
Consequences of circulatory diseases
Diseases that affect them can cause strokes and angina pectoris.
In addition, good blood flow is necessary to provide the oxygen and nutrients needed for life.
Problems of poor blood circulation reduce the health of those who suffer from it and, in some cases, can cause very serious injuries to organs such as the brain, kidneys, liver, etc.
It is important to know the parts of the circulatory system, its functioning and the diseases that can affect you.
More important still is knowing how to take care of it to preserve its health and prevent its deterioration.
In the the following list you will find a series of links to pages that describe how to care for and improve circulation.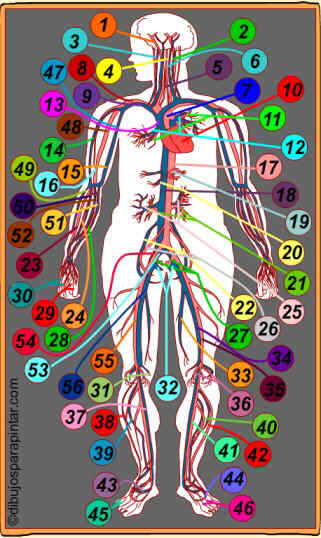 Main causes of circulatory diseases
Diseases affecting the circulatory system are the leading cause of death in the Western world. The increase of these diseases is due to many reasons, but mainly to factors such as:
Sedentary lifestyle: Lack of physical activity, motivated in part to changing traditional activities requiring physical exertion, for other more sedentary activities and intellectuals, led to the proliferation of cardiovascular disease.A good solution to improve our overall health is to adopt a rational program of daily exercise.
Obesity and bad eating habits: Similarly the replacement of traditional diets prepared at home using natural products by an industrially prepared products diet, richer in saturated fats that encourage the occurrence of cholesterol and produce a "thickening" of the blood, has resulted in the increase in obesity and these diseases.
Back to a healthier diet in which plant components predominate over the animals, a diet rich in fruits and vegetables, cereals, preferably wholegrain, in legumes and oils rich in unsaturated fats is a good way to prevent these diseases.
Stress: The present society, by its competitive character, produces in its citizens a state of emotional tension or stress that affects health. In this regard, this emotional state leads to increased blood pressure, cause of vascular disease. A new attitude to life less competitive and the adoption of more relaxing habits will help prevent stress.
List of diseases of circulatory system

More information on circulatory diseases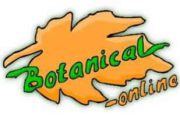 Written by
Editorial
Botanical-online team in charge of content writing