Characteristics of crow's feet
Wrinkles on both sides of the eyes
Characteristics of crow's feet
Crow's feet are very fine wrinkles that arise horizontally on both sides of the eyes. They are not a medical problem but they actually pose an aesthetic problem because people who own them seem older than they really are.
They are the first wrinkles that occur on the face of people as they grow up.
Symptoms of crow's feet
Crow's feet, wrinkles beside her eyes.
Causes of crow's feet
The main causes of crow's feet are
– Sunlight: An abundant sun exposure is the main cause of the appearance of crow's feet. The sun dries the skin and destroys the collagen and elastin and therefore it produces aging and the appearance of wrinkles beside the eyes.
– Exposure to bright light: The glare of the street bothers the eyes. To avoid this, we close our eyes so that the skin adjacent to these organs shrivel. When we do this regularly and for long periods, the skin loses elasticity and is unable to return to its original shape thereby forming crow's feet. For this reason, people who work outdoors are more likely to develop crow's feet.
– Exposure to tobacco: Smokers tend to close their eyes so smoke does not disturb them. This is why people who have this habit often have more pronounced crow's feet.
– Age: Over the years, skin becomes less elastic and are more wrinkles, including crow's feet, appear
Prevention of crow's feet
To prevent crow's feet or to make them less visible we can follow these tips:
– Avoid prolonged or regular sun exposure.
– Protect the skin near the eyes with a good sunscreen.
– Avoid sun exposure during the middle of the day (11 to 15 hours)
– Protect the eye area with caps or wide-brimmed hats.
– Choose a diet with natural foods that promote skin care (See Wrinkles diet)
Diagnostic and treatment of crow's feet
Crow's feet can easily be diagnosed by the visible symptoms on the skin. Treatment of crow's feet has to be based on a natural method.
The natural treatment of crow's feet involves using a series of natural remedies that can help prevent or improve them.

More information about crow's feet and their natural treatment.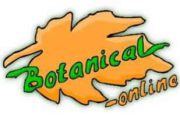 Written by
Editorial
Botanical-online team in charge of content writing