Fruit sugar properties, uses and importance
IS FRUCTOSE BETTER THAN SUGAR?
What is fructose?
FRUCTOSE (C6H12O6) is known as " fruit sugar". It is a type of sugar or carbohydrate, belonging to the class of simple carbohydrates. Among these, belongs to the group of monosaccharides what means that it's formed by a single molecule of sugar.
Fructose dissolves slightly in water and its flavor is very sweet. In fact, it is the natural carbohydrate that has more sweetness beating sucrose (sugar cane or sugar beet).
Fructose contributes with 4 kcal. per gram, that is to say 400 kcal. per 100 g. (It contains the same calories as sugar).
Differences between fructose and sugar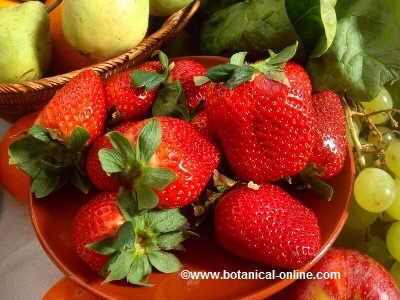 Fruits and fruit juices are natural sources of fructose.
Fructose is sweater than sugar, in spite of having the same calories
The main difference between fructose and sugar (sucrose) is that fructose is sweeter. For this reason, with less amount of fructose, we have more sweetness and less calories.

Fructose has the same calories as sugar, that is, it gives us 4 calories. per gram.

One of the advantages of fructose compared to table sugar (sucrose) is its higher sweetness. Therefore, we will need a lower amount of fructose than table sugar to sweeten a food, so it will provide less calories.
Fructose is absorbed more slowly than sugar
Another important difference between fructose and table sugar is in the process of digestion: All monosaccharides are mainly absorbed in the intestine (duodenum and jejunum). But unlike the other monosaccharides, fructose has to be transformed into subproducts for easy transport.

Having to pass this transformation process, fructose has a slightly lower glycemic index than sugar, that is to say, it is more slowly absorbed than glucose.

However, eating plenty of foods rich in fructose entail the same problems of hyperglycemia that eating too much sugar, so, like sugar and all foods high in sugar, fructose should be consumed in moderation.
Fructose in the diet
Until recently, fructose was considered as a sugar, much " safer" than other simple sugars. According to this opinion, fructose produced little effect on the level of blood sugar and stimulated insulin production.
For this reason, it was advised for the diet of the people with diabetes and in the diets for losing weight. New studies have questioned the supposed advantages of fructose.
Is fructose suitable for diabetics?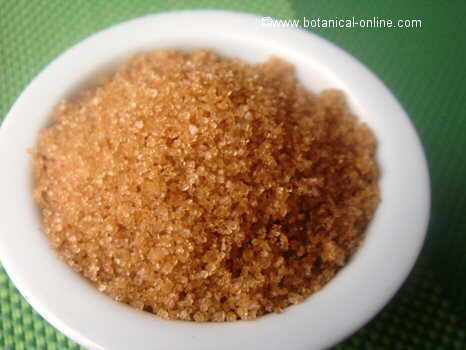 Table sugar is composed of glucose and fructose.
Fructose is a type of sugar, so it influences on the level of blood sugar.
Scientific studies showed that fructose produces a lower glucose response when it replaces sucrose in the diet. However, this benefit is tempered by concern that fructose may cause high blood cholesterol levels or arteriosclerosis. Therefore, the use of added fructose as a sweetening agent in the diabetic diet is not recommended.
The advantages of fructose against sugar is that fructose can be used in smaller amounts (less calories) and it is further sweetened. Fructose also has a slightly lower glycemic index.
But fructose presents some hazards, such as that used in high doses: it can be more dangerous than sugar because it does not stimulates insulin production (which regulates blood sugar).
*More information about the Properties of fructose
Fructose intolerance
Some people may be intolerant to fructose and other foods rich in fructose such as honey. Fructose intolerance is a genetic disease that occurs in people lacking an enzyme needed to metabolize fructose called aldoase B.
They may also have intolerance to sorbitol and sugar.
People with this disease should not take fructose or food rich in fructose because it can cause hypoglycemia and its consequences.
FOODS RICH IN FRUCTOSE
Foods containing fructose
Where does fructose come from?
Fructose can be found in many foods. The main ones are:
Fruits and fruit juices : (More information about foods rich in fructose in the listing above)

Honey: It is rich in sugars, mainly fructose and glucose, which often occur in a composition similar to corn syrup (55% of fructose compared with 45% of glucose) is not necessary to add that honey contains other components that make it a special sweetener with better properties than other sugars.
For example, rosemary honey is good for people with depression, eucalyptus honey for bronchitis, and thyme honey is suitable for colds.
Fructose in refined foods
Table sugar or sucrose (saccharose): The molecule of sucrose is a disaccharide composed of the monosaccharides glucose and fructose.

Crystallized fructose pure form: It is obtained from starch of cereals, especially from the starch of the maize, although rice and wheat are also used for this but less often. From these starches glucose is obtained, which is subsequently crystallized by enzymes to get fructose. This product contains about 98% pure fructose, so it has a higher sweetening power than other sugars. It is 20 times sweeter than cane sugar and 5 times sweeter than glucose. It is used as a sweetener in beverages and foods and as a natural sugar substitute.

Corn syrup: Also known as glucosefructose syrup. Following the above process, it is obtained pure fructose. Then it is mixed with the desired ratio of glucose to form a product that can replace sugar as table sugar. Normally the ratio is usually 42% fructose and 58% glucose. Another combination which can be found is 55% fructose and 45% glucose.

Molasses: It is the residue from the extraction of sugar cane and sugar beet.

Agave nectar: A sweetener that is obtained in Mexico from plants of the agave genus. It contains proportions of up to 92% fructose and 8% glucose. It is used to sweeten dishes, especially vegetarian dishes and cold drinks.
ALTERNATIVES TO FRUCTOSE
Other types of sweeteners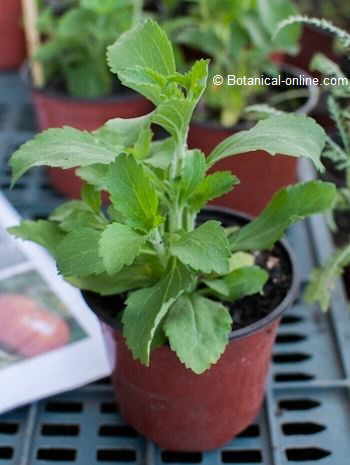 Stevia plant is very sweet because it contains polyols.
For people with problems of sugar or fructose intolerant, there are other types of sweeteners, among them, we have:
Polyols: They have the same calories as carbohydrates but are absorbed very slowly, or sometimes not absorbed, so that on reaching the colon, they can cause side effects such as flatulence.
Some known polyols include xylitol (present in some gum) or steviol, obtained from the leaves of the stevia plant.

Sweeteners: They contribute with calories as table sugar or sucrose (4 Kcal. / g.), But, they are used in very low doses because they have a much higher sweetening power of sucrose.
There are as well known examples as aspartame (200 times sweeter than table sugar) or saccharin (400 times sweeter than sucrose).

More information on fructose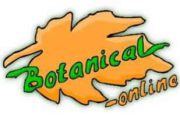 Written by
Editorial
Botanical-online team in charge of content writing