This article was endorsed by
Rao Adeel
- Doctor of Medicine from Hebei Medical University
What side effects does it have? Is there a natural treatment or alternatives?
What is gallbladder surgery?
The gallbladder operation is called a cholecystectomy , and involves the removal of the gallbladder. Usually it has done because people affected tend to produce stones in the see icula , and its removal can prevent health complications.
Is gallbladder surgery harmful or harmful?
The gallbladder removal operation is a relatively frequent surgery that has been studied in depth .
However, all surgery carries a certain risk, which depends to some extent on the patient's state of health. The most advisable thing is to resolve the doubts with your doctor to go calmly to the operation , to know the most recommended treatment in each case, and to have more accurate expectations about the evolution or prognosis (to be assessed from the clinical history).
Gallbladder Surgery Side Effects. What side effects does the operation have?
According to follow-up studies in the operated people, 10 years after the operation, 96% were happy with the surgery . The most common side effect was flatulence or gas .
Do I have to have gallbladder surgery?
In all treatment of a disease you should ask your doctor for advice , who is the professional who can best advise you, examining your case personally. It is with the same doctor with whom you should consult possible doubts about the proposed treatment or alternatives to surgery , if possible.
Schematic drawing of a gallbladder removal.
If I don't have a gallbladder, can stones form in other parts of the body?
If the gallbladder is missing, no stones form in other parts of the body . The bile is only expelled in the intestines, where no stones form.
The gallbladder is a cavity with the function of concentrating the bile so that it has greater power to digest food. Since its function is to concentrate bile, it is common for cholesterol mud or stones to form in the gallbladder.
Can stones dissolve naturally?
If the doctor agrees, a healthy diet, without industrial processes and very rich in vegetables and lecithins , could help reduce gallbladder stones in some cases.
Dangers of using natural remedies to expel stones
The home remedies to expel stones such as lemon oil on an empty stomach , or take plants Hepatobiliary are used for those that are small, sometimes called mud in the gallbladder .
The bile duct is approximately 0.8 cm thick. It is not possible for a stone to be thrown out if it is very large in size. A stone in the gallbladder this size means you must have surgery to remove it.
Natural remedies are contraindicated to expel large stones from the gallbladder because there is a serious risk of choledocholithiasis (obstruction of the duct, liver and pancreas damage), in addition to suffering from severe colic pain.
What will I be able to eat after surgery?
After surgery , when the doctor allows you to eat, the most suitable is a diet that provides enough energy and protein for the body to regenerate, in addition to convenient rest. A calorie or protein deficit will slow recovery…

More information on liver and gallbladder problems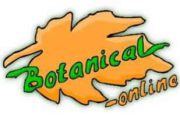 Written by
Editorial
Botanical-online team in charge of content writing