Cholecystitis natural medicine
Characteristics of gallbladder inflammation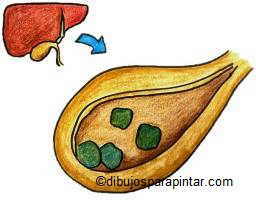 Gallbladder inflammation or cholecystitis is a condition in which gallblader becomes inflamed causing much acute pain. This is one of the most common diseases that can affect the gallbladder together with gallstones.
Consequences of gallbladder inflammation
Not properly treated, this digestive disease can affect the gallbladder health leading to a possible gallbladder rupture or a permanent gallbladder failure.
Sometimes, gallbladder removal or cholecystectomy could be necessary. However, even in this case, digestive processes can also be carried without this organ.
Types of gallbladder inflammation
There are two types of gallbladder inflammation:
Acute gallbladder inflammation: It appears suddenly increasing in pain as time passes
Chronic inflammation: It takes place from time to time
Symptoms of gallbladder inflammation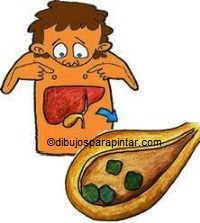 The main important symptom of gallbladder inflammation is the acute constant pain in the inflamed area – the right upper quadrant of the human abdomen (RUQ)-, although another conditions such as hepatitis, or peptic ulcer could also produce pain in the same place.
Other possible symptoms are:Swelling because of the accumulations of fluids in this zone, vomiting, flatulence, lack of appetite, general discomfort, fever, jaundice, etc.
Causes of gallbladder inflammation
Among all the possible causes we can point out:
Gallstones : This is the most probable cause of gallbladder inflammation. Gallstones obstruct the cystic duct impeding bile flowing. Gallbladders could be the reason for more than 90 % of the cases of gallbladder inflammation.
Prolonged fasting
Prolonged intravenous feeding
Surgery
Poor fiber diet – with almost no fruits, vegetables and whole grains, that is to say natural foods.
Diagnosis and treatment gallbladder inflammation
Faced with some of the possible symptoms, you should ask for medical attention. This is particularly necessary when sudden and severe pain occurs or in case pain is accompanied with fever.
Conventional treatment of gallbladder inflammation can imply taking some medicines (painkillers, anti-inflammatories or antibiotics). Sometimes intravenous feeding or gallbladder removal could be necessary.
Natural treatment of gallbladder inflammation
The natural treatment of gallbladder inflammation supposes the use of a series of natural resources that can aid to prevent it or decrease its symptoms.

More information on  natural treatment of gallbladder inflammation.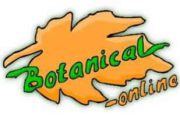 Written by
Editorial
Botanical-online team in charge of content writing