What can favor the appearance of stomach cancer?
The factors that increase the risk of stomach cancer cover a wide range of possibilities. Some studies consider it to be a spiral of factors, which, when found together, add its effects, favoring the appearance of gastric cancer.
A first and possible subdivision, to classify them, is whether they are modifiable factors or non- modifiable factors, that is, whether we can change them or not, depending, for example, on our genetics
With genetic background
Some factors to which this effect is attributed are the family genetic history of having suffered from the cancer itself due to adenocarcinoma, with incidence values that oscillate over the ten out of one hundred stomach cancers.
Other important genetic antecedents to take into account are those produced by chronic gastric inflammations (chronic gastritis) with atrophy and also the antecedents of large adenomatous polyps.
Polyps are cells of the stomach mucosa that are abnormal and appear like tiny, flat bumps or mushroom stalks. There are two types, hyperplastic cells that are benign and only have a larger size than normal and less functionality, and adenomatous cells, which can end up transforming into an adenocarcinoma.
A history of pernicious anemia, which occurs due to not being able to absorb vitamin B12 properly, is also taken into account.
They are all non-modifiable risk factors.
With non- genetic background
There are other risk factors with no prior history, such as an infection and gastric ulceration (forms a wound) caused by a bacterium called Helicobacter pylori, which is the cause of 80% of stomach cancers.
However, another great risk factor that is also related to the appearance of gastric cancer is that the person maintains insane smoking habits and insane eating habits. In fact, it is considered that a poor diet can help to go from the inflammatory phase with the atrophied mucosa, to the previous metaplastic phase, to the possible subsequent development of gastric cancer.
Diet as a modifiable risk factor
It is considered a possible modifiable risk factor, to carry out a diet with a low consumption of fruit and vegetables, together with a high consumption of foods with a significant concentration of sodium such as cured, salted or directly add a considerable amount of salt of table in your usual diet.
In order to carry out this detection early, it is recommended that before self-treatment and self-medication, for symptoms related to digestive disorders such as repetitive stages of flatulence and excessive fullness (not justified) or repeated situations of acidity, you should consult a specialist doctor who Evaluate the need to carry out a diagnostic test, to rule out or confirm its cause, prior to starting the treatment.

More information on gastric cancer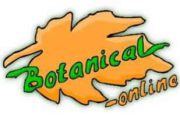 Written by
Editorial
Botanical-online team in charge of content writing