Gastric cancer symptoms
Initially, stomach cancer is asymptomatic, that is, it does not present symptoms, which does not help its early diagnosis. As it progresses, it begins to cause a series of symptoms, which means it begins to develop and may spread. Unfortunately, if it is not diagnosed early, it usually cannot be cured, they can only try to minimize the symptoms that it causes, since it metastasizes relatively easily.
Attention:
The following symptoms may appear when there is stomach cancer, but stomach cancer is not the only cause that causes them. Whether or not a cancer exists should be determined by a specialist using appropriate tests.

Taking into account that the symptoms that it presents (when it is not asymptomatic) are very common in today's society (without the need for them to be caused by a malignant tumor), we must take special caution, if we observe that they persist chronically (during 6 weeks), we must go to a specialist doctor.

We must keep in mind that by self-medicating for these symptoms, we can be hiding the true reason that causes it and giving the tumor time to develop widely (if that is the cause).
What symptoms can stomach cancer present?
When stomach cancer shows symptoms, they are usually:
Abdominal pain caused by gastric discomfort with increasingly constant regurgitation and belching, which makes it increasingly difficult to swallow and ingest food, in addition to the fact that they are usually accompanied by nausea and / or vomiting, sometimes with blood.
It presents a sensation of great gastric fullness after ingestion of food, which can translate into indigestion, heartburn and bloating of the stomach, which are very annoying, maybe even painful. They can be accompanied by sudden and very marked changes of diarrhea and / or constipation, with very dark and black stools.
Both bloody vomit and black stool can be caused by an ulceration or gastric wound that cannot heal in a normal way and at a normal speed, and therefore does not stop bleeding. (That it may be a cause does not mean that it is the only cause that can cause it.)
Gastric fullness, indigestion and bloating, can trigger involuntary severe anorexia , which ends up affecting the nutrition and health of the patient, with a significant decrease in weight, which will lead to a very pronounced feeling of fatigue and tiredness, caused by lack of absorption and assimilation of food.
It also sometimes occurs with, bad breath, which can be caused by ketone bodies, is a substance that the body uses to obtain energy when food is not a sufficient source (either by quantity or by non-absorption).

More information on gastric cancer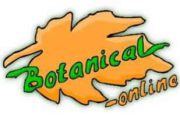 Written by
Editorial
Botanical-online team in charge of content writing