Remedies with medicinal plants made at home
Home remedies to improve your health
CANCER
Natural cancer treatment More information.
CARPAL TUNNEL SYNDROME
Carpal tunnel syndrome (CTS) happens because the area of the carpal bones or carpal tunnel (wrist bones) becomes inflamed. More information.
– Remedies for carpal tunnel syndrome
– Diet for carpal tunnel syndrome
CARIES
Dental caries or tooth decay is characterized by dental cavities or holes that, if not treated properly, they will cause the destruction of the teeth. More information.
CARDIAC DISEASES
The heart is the engine that drives the blood into the body. It is an extremely vital and necessary organ for the body so the diseases affecting it are really serious. These conditions are especially abundant in the rich and industrialized countries where a quarter of all deaths are attributable to cardiovascular problems. More information
CATARACTS
A cataract is an eye disease characterized by a loss of eyesight due to a lack of transparency of the crystalline lens. It is a vision problem that affects 75% of persons aged 70 years and can affect both an eye or both of them, equally or differently in each one. More information.
Can you not find the solution to your problem?
Find it quickly through our search engine. More that 800 natural treatments available!
Index of published articles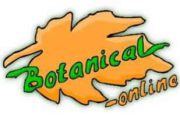 Written by
Editorial
Botanical-online team in charge of content writing