This article was endorsed by
Ahmed Zayed
- Bachelor of Medicine and Surgery from Alexandria University
Tips for resting your legs
What are tired legs and how to avoid it?
Tired legs are caused by a problem of poor blood circulation in the veins of the legs or problems with your muscles. It is characterized by a feeling of discomfort and heaviness in the legs.
What to do so that the legs do not get tired?
To prevent or cure fatigue in the legs we should take into account the following tips: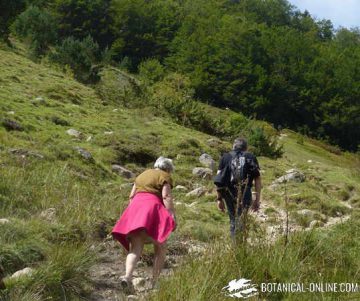 Move your legs from time to time: This is very recommended to air travelers or  people who work in offices. In these circumstances, it is convenient to get up from time to time or move your legs as much as possible.
Lie down, place the legs in a position higher than the body: This is a way for blood to return from the legs to the heart, which facilitates the rest of the legs and reduces fatigue. This last tip should be taken into account especially during pregnancy and menopause, periods of women in which there is usually a tendency to accumulate fluids.
Move every day: Among the most convenient exercises is going up and down stairs, walking at a good pace, cycling  or dancing.
Exercise every week: Exercise is different from the movement, because in this case the muscular strength is worked in a more specific and directed way. Working the muscles of the legs improves the circulation in the legs and helps to overcome or prevent habitual tiredness.
To prevent physical activity from being counterproductive and causing more tiredness in the legs, it is convenient, especially at the beginning, to ask for advice from an expert physical therapist in training (start with moderate activities appropriate to the age and physical conditions of each person).
One possibility of combining movement and exercise is to do mountain hiking activities every week. However, not all such activities are always adequate. The intensity will depend on the physical condition of each person.
Tips to relieve heaviness in the legs
Massaging the legs: Leg massages help activate the return of blood to the heart. Massage cleanses the body, promotes the elimination of retained fluids and helps fight obesity and cellulite.
Wear the right clothes: Wear clothes that do not overtighten your legs or waist, such as tight jeans. Wear shoes with suitable heels (between 2 and 4 cm maximum. Wearing slippers or shoes without heels is also not suitable because you can also tire your legs.)
Use natural remedies: There are a number of preparations with plants and another series of natural remedies that can improve circulation in the legs.
Perform cold showers on the legs: In this way, the contractions of the leg muscles that press on the veins and promote circulation are enhanced.
Wear pressure socks: These are special socks that press on the legs and help improve circulation in this part of the body. Using this type of stockings, which can be purchased at pharmacies or specialty stores, will relieve tiredness in your legs.
What should be avoided so as not to aggravate tired legs?
The following factors further aggravate the physical condition and tired legs:
Do not consume alcohol and tobacco: These drugs decrease blood circulation in the legs by having vasoconstrictor effects so they can make the disorder worse
Avoid overweight or obesity. Slimming should be the natural consequence of a healthy lifestyle and diet, miraculous diets are not recommended.
Prevent and treat hypertension
Follow a healthy diet for tired legs: Avoid foods high in saturated fats, foods high in salt, or with added sugars. Eating foods that favor circulation helps reduce tiredness in the legs.

More information on tired legs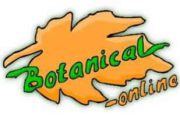 Written by
Editorial
Botanical-online team in charge of content writing