Immune system supplements
Supplements to strengthen your defenses
SUPPLEMENTS FOR THE IMMUNE SYSTEM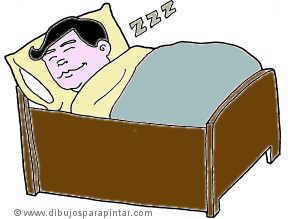 Sleeping well is necessary to have good defenses
Supplements can be taken into account to reinforce our defenses. We mainly refer to vitamins, minerals and other plant supplements that, according with your doctor, can help to boost your immune system.
Vitamin supplements for the immune system
Usual infections take place in people who present deficiencies on some vitamins. The main reason that explain this is the negative effects of free radicals on the defensive cells. Free radicals harm the immune system favoring the appearance of many infectious and autoimmune diseases.
This is what generally occurs as we age, or as or organism becomes contaminated with poisons, medicines or other products such as tobacco or alcohol.
All the same, an improper diet, unhappiness, stress, anxiety, depression or sleeping problems can also harm our defensive system.
Which vitamins are good for our defenses?
Among all the vitamins, the most interesting ones are the so called antioxidant vitamins:
We also could need some vitamin B supplements, specially pyridoxine, folic acid and cobalamin, for our defenses to work properly.
(More information about immune system vitamins in the listing above)
MINERAL SUPPLEMENTS FOR THE IMMUNE SYSTEM
Copper and iron deficiencies can be reflected in our immune system
Copper protects the immune system so it is necessary to maintain good defenses that protect against infectious diseases
A balanced diet usually provides adequate daily intake of this mineral. However, the intake of copper supplements may be necessary in certain cases where there is poor absorption of this mineral, for example, gluten intolerance (celiac disease), Crohn's disease or albinism.
Copper supplements in the form of capsules and tablets should be taken with the main meal. This will decrease the chances of developing stomach problems.
Most copper supplements are sold in combination with zinc. When taking zinc supplements for more than 30 days, we recommend a daily intake of copper supplement of about 2 mg as zinc interferes with copper absorption.
Copper supplements should only be taken when prescribed by a doctor, very high doses may be toxic. A dose of 10 mg at once produce negative reactions characterized by stomach pain, nausea and muscle pain. Excessive accumulation of copper in the body damages the kidneys and liver and can be fatal
Iron deficiency produces a lack of red blood cells what determines the appearance of of a condition known as anemia. People lacking iron show body weakness, pallor, respiratory problems and a greater easiness to infections. A good level of iron will provide energy, will boost immune system and mind.
The usual dosage of iron supplements is usually between 30 and 90 mg daily. Iron supplements should be taken only by prescription, after your doctor having made a proper diagnosis of the reasons for the origin of the lack of this mineral.
Iron supplements are absorbed best when taken on an empty stomach, but sometimes they can cause stomach problems. In this case, it is better to take them during meals.
Plant supplements for the immune system
Plant supplements can be taken to boost the Immune system. Among the most important ones, we can point out, for example: Echinacea, gentian, Licorice or Spirulina.

More information on boosting your immune system.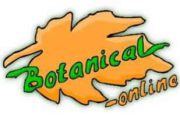 Written by
Editorial
Botanical-online team in charge of content writing